2021 Buick Encore | Small SUV – Price, Configurations, Interior & More
2021 Buick Encore – Buick's Small SUV
---
When shopping for a new or used car, finding the right make and model is one of the most important decisions you face. With so many options available, it can be difficult to find just the right fit for you. The 2021 Buick Encore is one of the best SUVs available on the market. If you're shopping for a new or used car or SUV, the Buick Encore may be the perfect fit for you. In this article, you'll learn about some of the top reasons to choose a 2021 Buick Encore for your next purchase.
2021 Buick Encore Interior
---
The 2021 Buick Encore comes with no shortage of luxurious interior features to make your drives more enjoyable.
From comfort to entertainment, the Encore offers perks which include:
Expansive interior: the interior design provides a deceptively large amount of space for you and your passengers. This means you can sit comfortably and even load up an impressive amount of cargo when needed.
8.0-inch touch screen: the 2021 Buick Encore comes with an 8.0-in touch screen that makes navigating among your Encore's features as easy as can be. A digital display clearly shows all of your important information and makes adjustments quick and easy.
Cellphone integration: no matter what type of cellphone you use, or who your provider is, the 2021 Buick Encore makes it easy to connect your phone using Bluetooth or the phone linking app your manufacturer provides. Once joined, you can use your encore to play music, send and receive messages, and more without ever picking up your phone.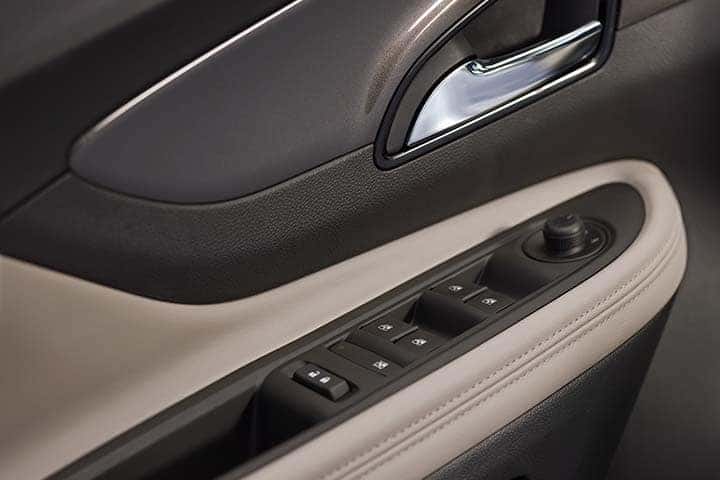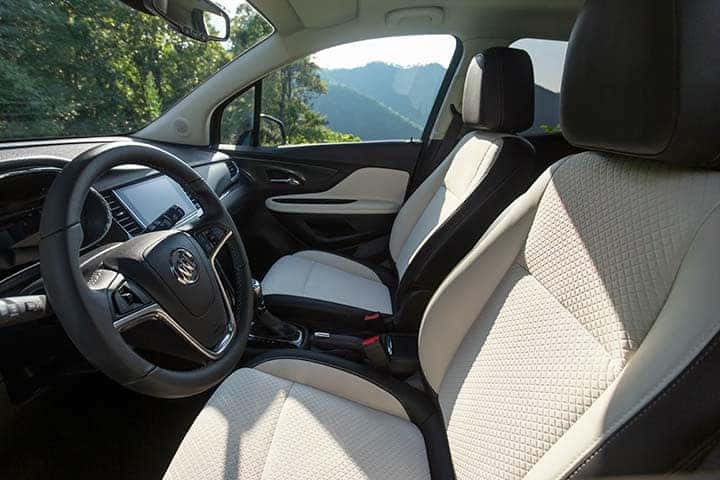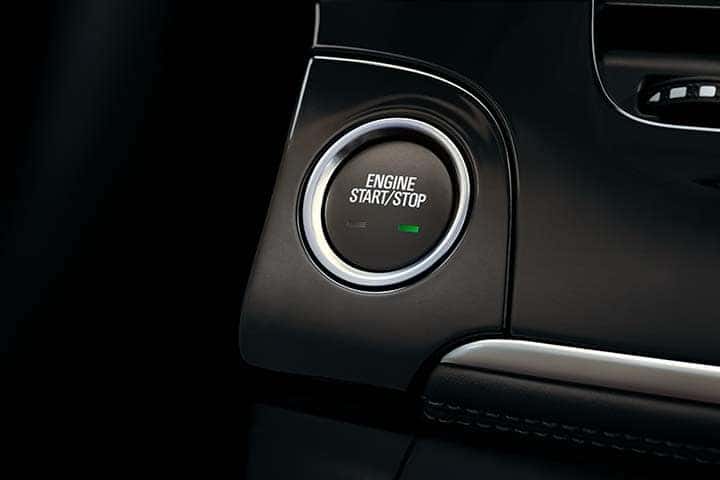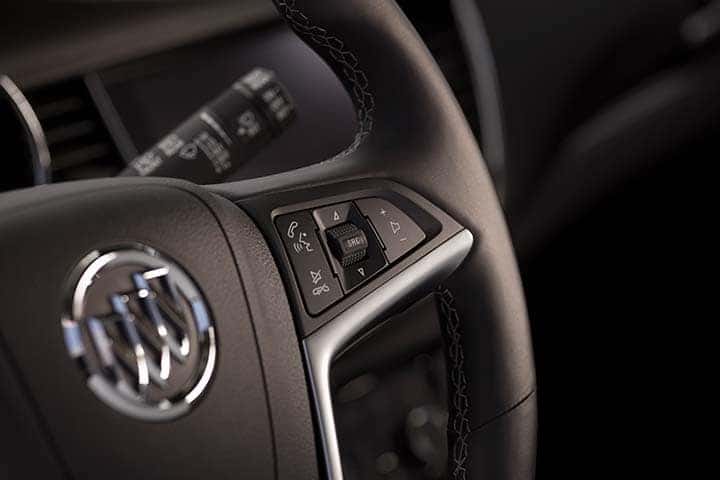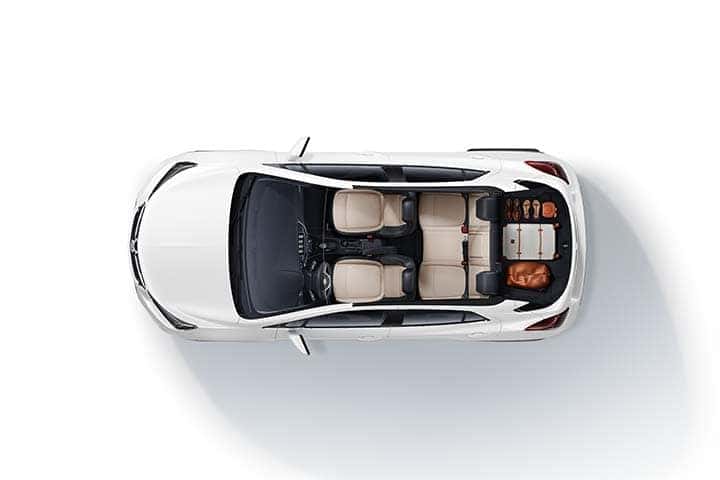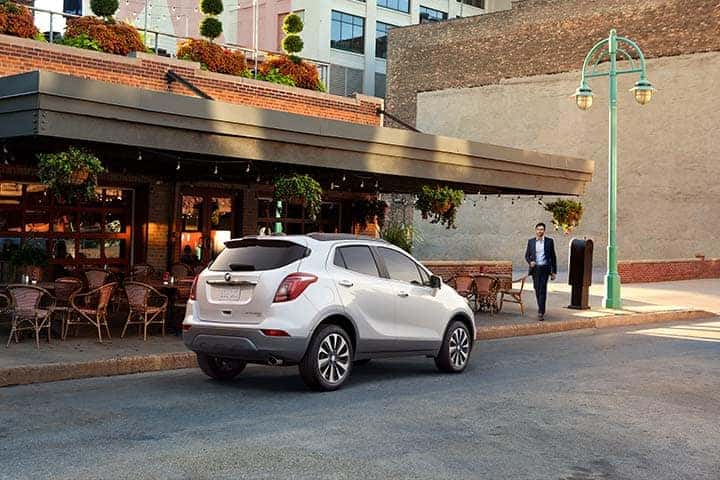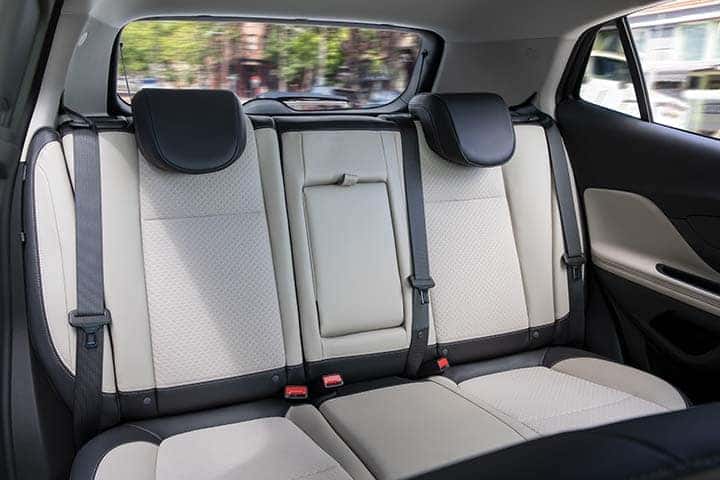 Premium Bose audio: for music lovers, there's simply no beating a vehicle with Bose surround sound speakers and the Encore comes with an optional Bose system featuring seven crystal-clear speakers to play your music with maximum fidelity.
4G LTE Wi-Fi hotspot: another fantastic optional feature you can add to your 2021 Buick Encore is the 4G LTE wireless hotspot. With this activated, you and your passengers can connect your phones to a wireless hotspot in order to avoid using up mobile data. Your passengers can browse the internet while you stream music over the sound system, all with no mobile data usage.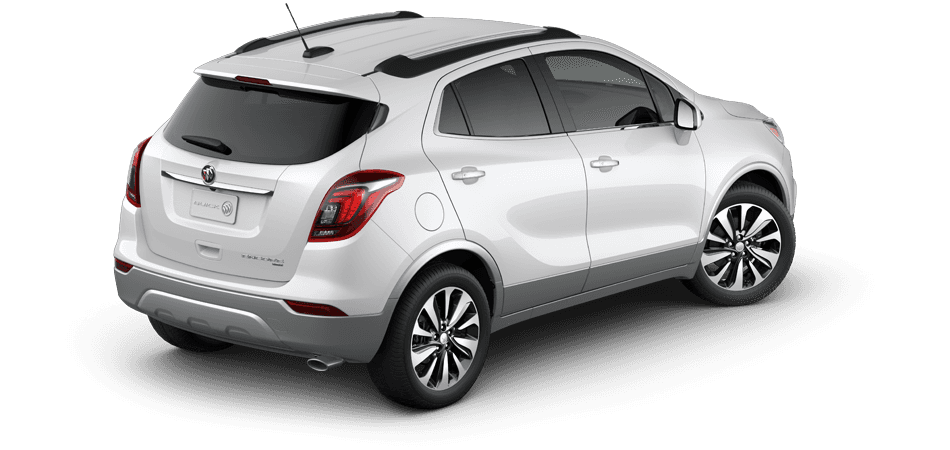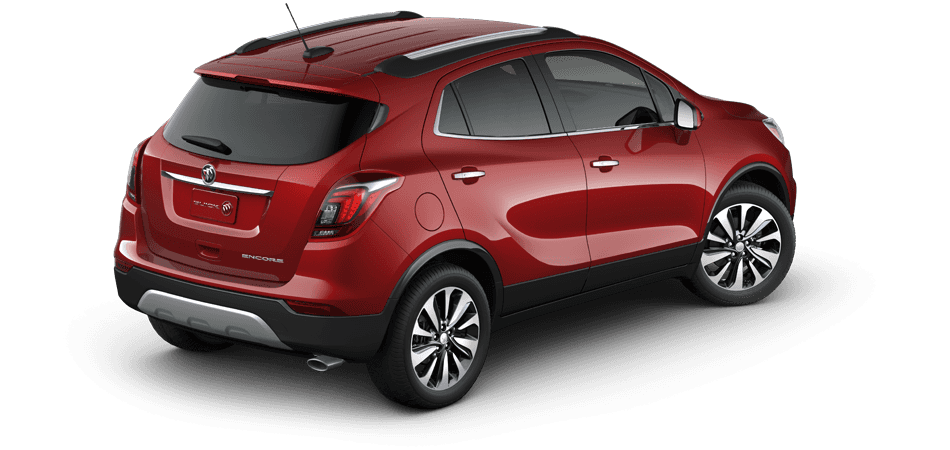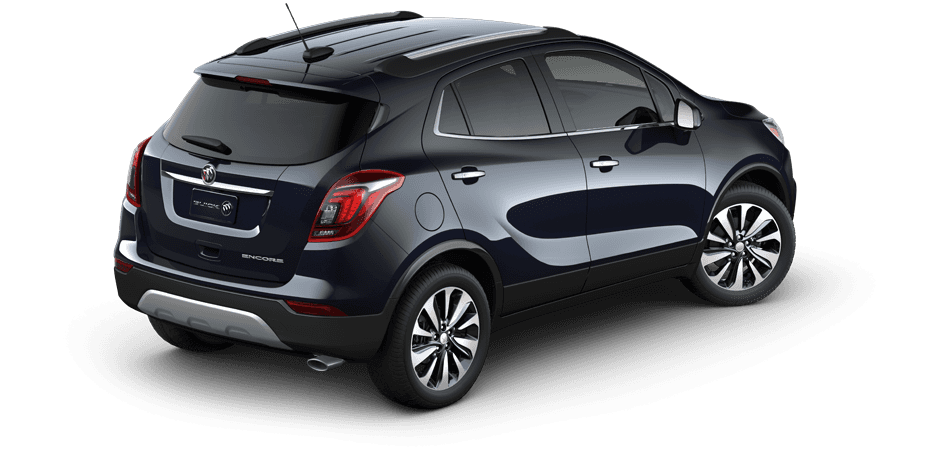 2021 Buick Encore Safety
---
There are a few elements of a vehicle as important as its safety capabilities. The 2021 Buick Encore comes equipped with a broad range of features to protect you and those around you, including:
Voice interaction: distracted driving is one of the most dangerous conditions on the road, and with voice integration, you do not need to take your eyes off the road to send or receive a message, or adjust your car's systems.
Blind spot monitoring: although the Encore's designed to minimize blind spots when you can't see what's around you, your Encore still protects you with blind spot monitoring. Your Encore sensors monitor the areas you can't see and alert you when a vehicle moves into them, so that you know not to change lanes until they have cleared the space.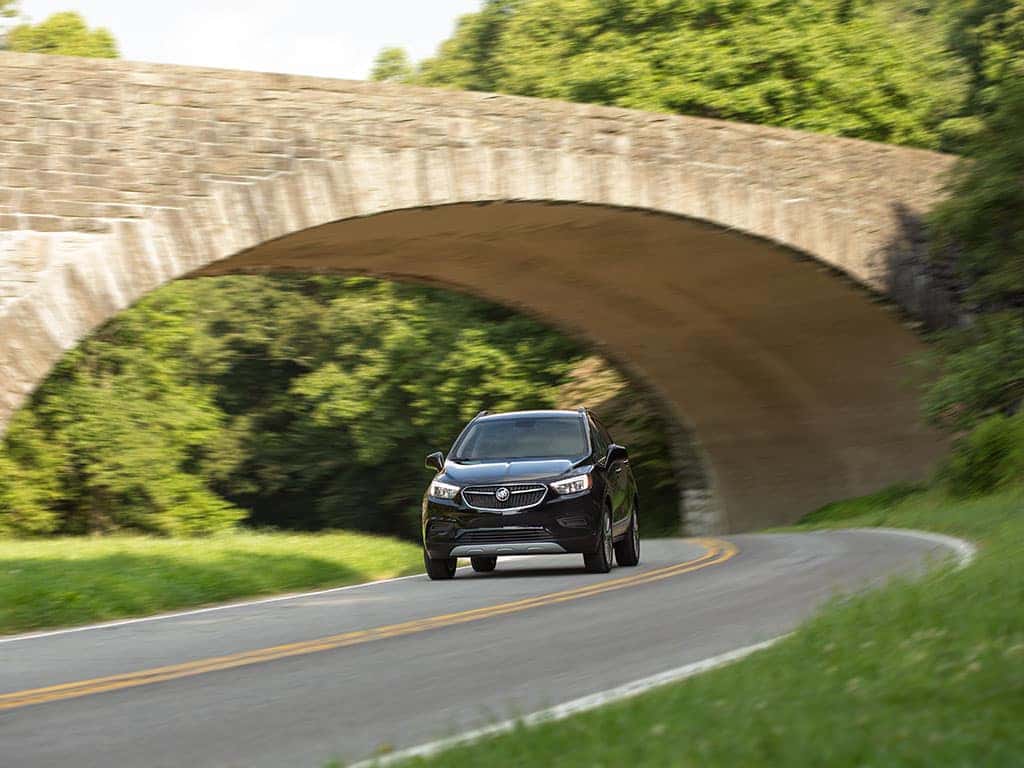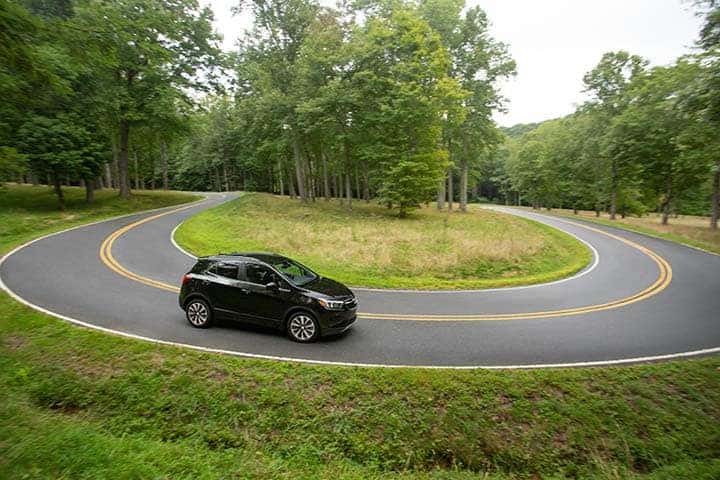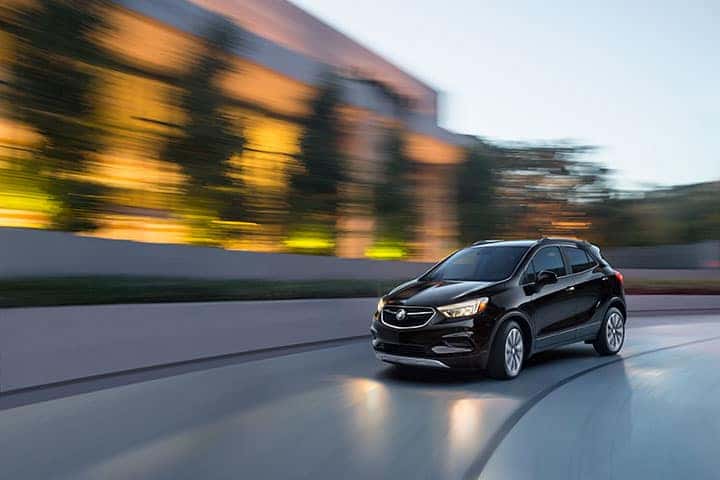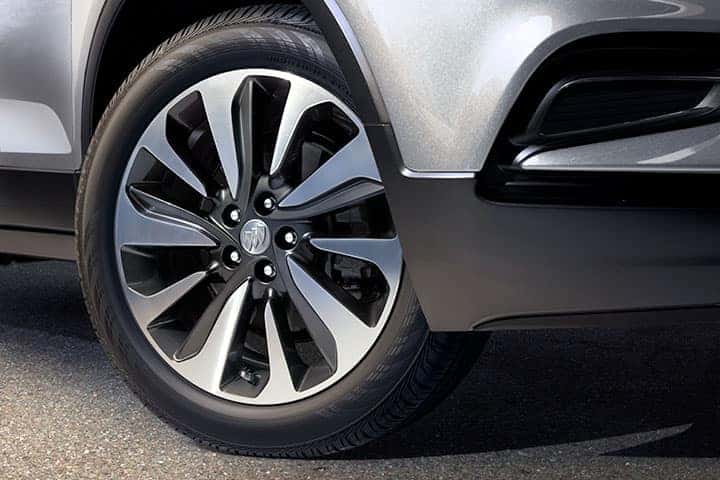 Forward collision warning: when traveling on the highway, it's important to maintain safe distances between you and the car in front of you. With forward collision warning, your Encore alerts you when you are traveling too close for your current speed so that you know to make adjustments to reach a safe following distance.
Lane departure alerts: with Lane departure alerts on your Buick Encore, you receive notifications if your vehicle drifts towards the edge of your lane. This prevents you from moving into a neighboring lane when not intending to shift in order to avoid accidents.
Rear cross-traffic alert and camera: the Buick Encore features multiple safety benefits when backing out of a parking space. A rear-facing camera allows you to see what is behind you as you go, while rear cross-traffic alert warns you when vehicles or people enter the space behind you that you may not see on the camera or directly.
Premium LED headlights: the 2021 Buick Encore features premium LED headlights. They provide maximum vision to help you see clearly and drive safely at night.
2021 Buick Encore Colors
One area where choosing the preferred trim provides you with additional options for your 2021 Buick Encore is in your exterior paint color options. While the base model is available in summit white, when you purchase a premium trim you can choose from six different color options to help you find the look that you prefer. Exterior paint color options for the 2021 Buick Encore are:
Cinnabar Metallic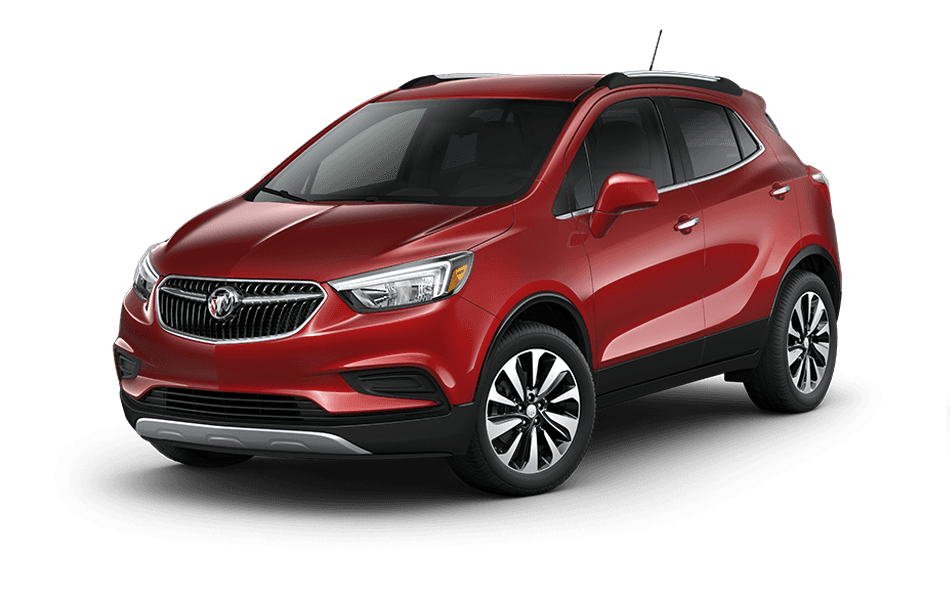 Dark Moon Blue Metallic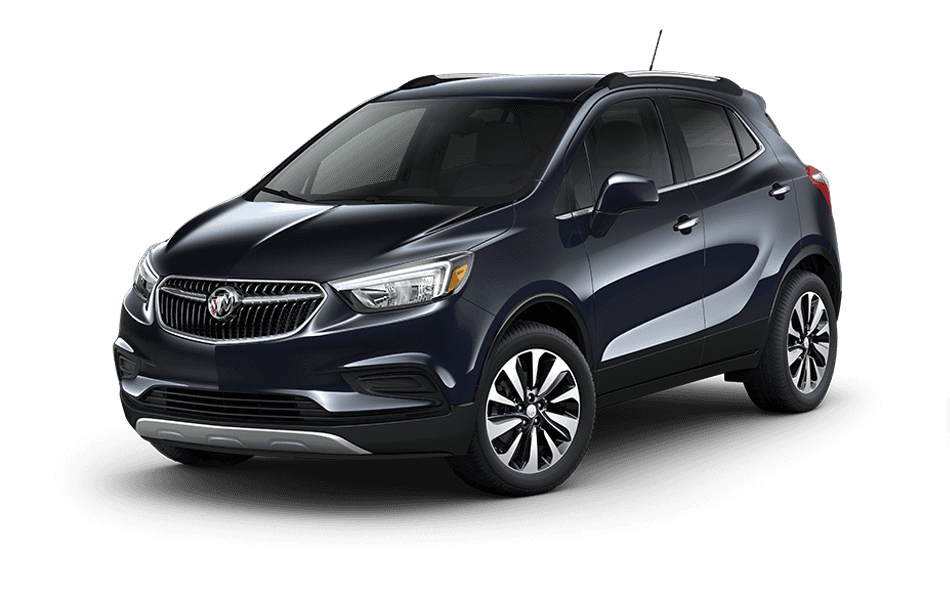 Ebony Twilight Metallic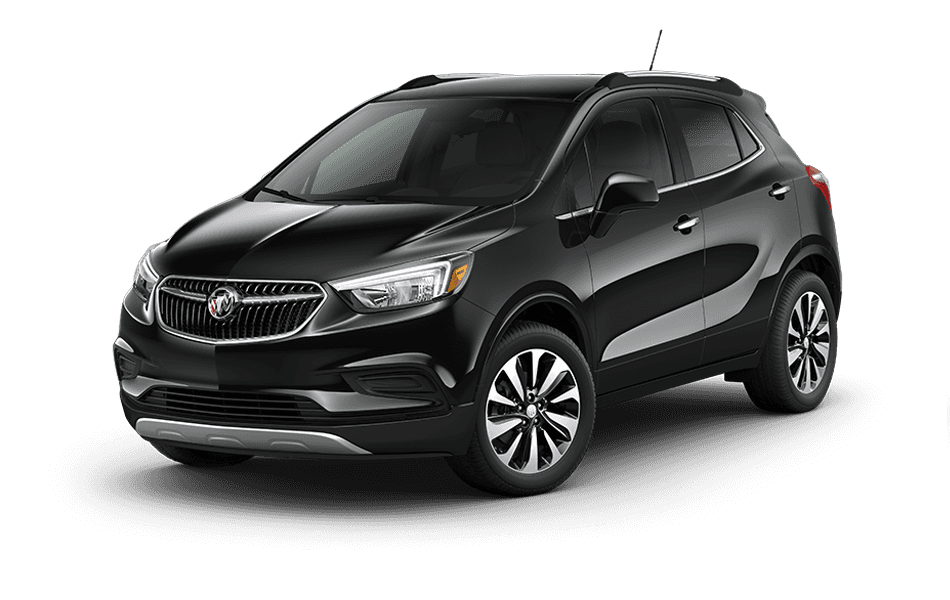 Quicksilver Metallic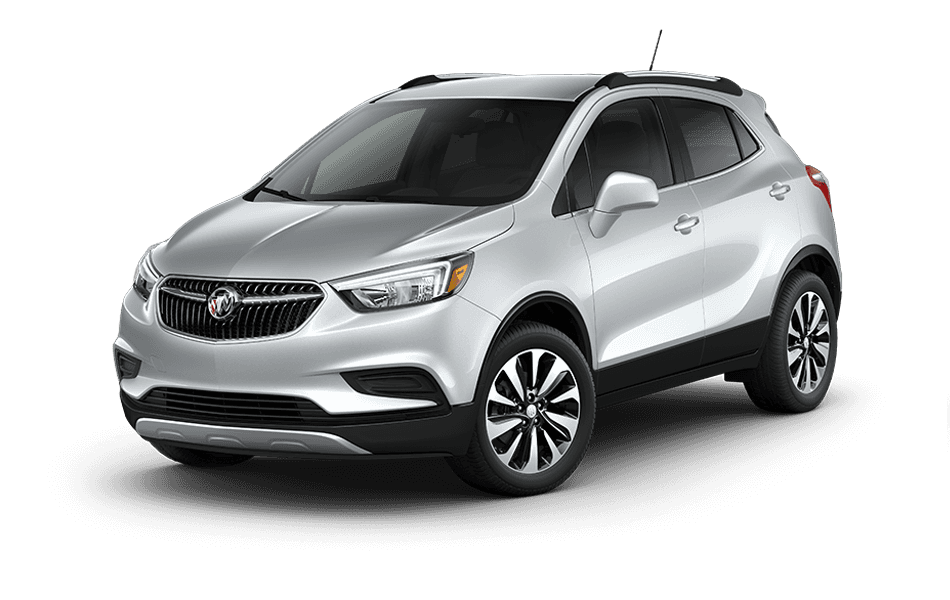 Summit White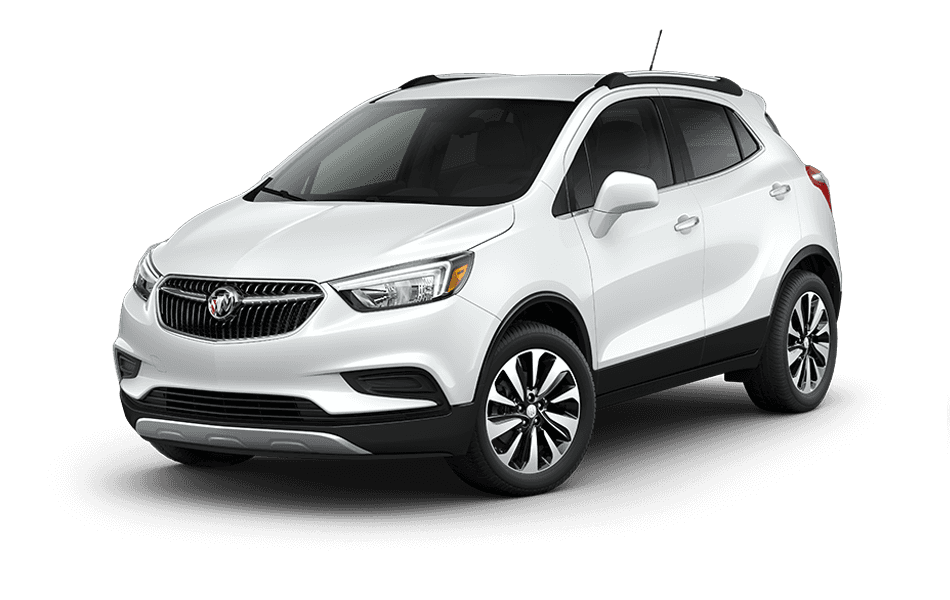 White Frost Tricoat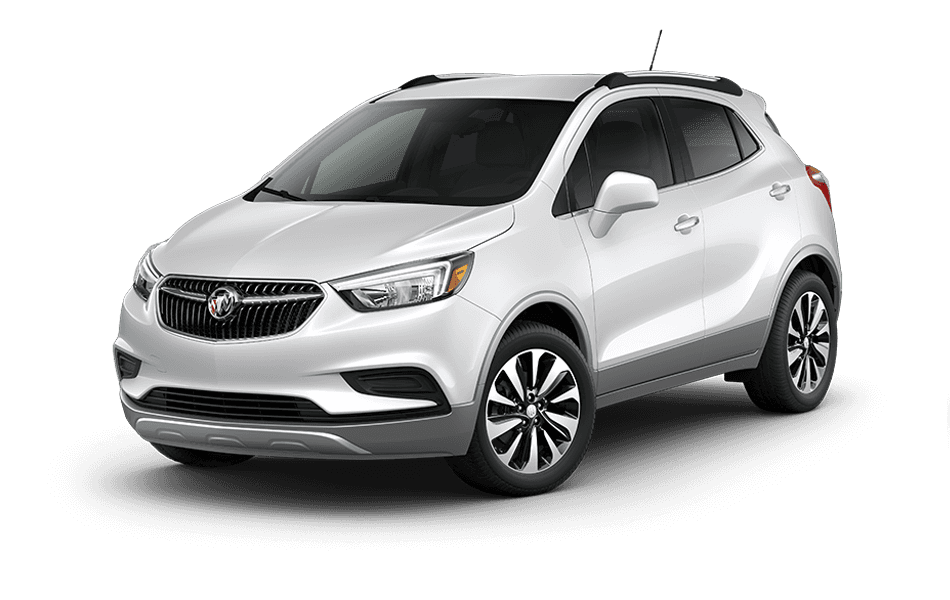 2021 Buick Encore Price & Configurations
---
The asking price of a vehicle is one of the most important factors during any new or used car search, and the great news is that the Buick Encore provides an excellent but affordable option with all of its configurations. The 2021 Buick Encore is available in two trims, with the base trim offering options starting as low as $24,195.
For just a small increase, you may consider the 2021 Buick Encore preferred trim. With prices starting at $25,595, the preferred trim features more optional features and upgrades if you're interested in maximizing the utility of your 2021 Buick Encore.
If you're looking to buy a new or used 2021 Buick Encore, the professionals at Sweeney Buick are here to help. Our professional staff can help you find the right vehicle for you by discussing what you're looking for and showing you options that fit your needs. Come on down to the dealership, or get in touch with us online or by phone today. We look forward to seeing you.