2021 GMC Hummer EV – Electric Hummer Price, Specs, Range & More
The 2021 GMC Hummer EV
---
The future of electronic vehicles is exciting as more and more makes and models earn their electric conversions. One of the most exciting electric options on the market is the GMC Hummer EV. Combining the power and capability you expect from a Hummer with the eco-friendly functionality of an electric vehicle, the 2021 GMC Hummer EV offers drivers the best of both worlds. If you're considering purchasing a Hummer near Youngstown, Ohio, this guide has everything you need to know about its capabilities and features.
2021 GMC Hummer EV Specs
---
While the performance and economy offered by the 2021 GMC Hummer EV are impressive, they're not the only outstanding features that make it such an amazing vehicle.
The new Hummer EV also features a range of outstanding technologies and abilities that make it a one of a kind experience. Some of the standout features you can expect when you purchase a 2021 GMC Hummer EV from Sweeney Cars include:
Crabwalk: If you've ever found yourself trying to move a vehicle into a tight space and wished there was an easier way, then crabwalk is the feature for you. The 2021 GMC Hummer EV has the ability to turn its rear wheels up to 45 degrees. This means, you can pull your Hummer into a space at an angle, allowing you to slide into a spot that would otherwise have been inaccessible.
Extract Mode: A 2021 GMC Hummer EV is designed to tackle both the open road and the harshest terrains. One way the Hummer EV can stand up from the competition, quite literally, is with its extract mode. When you activate extract mode, your Hummer engages its suspension to elevate the body of your Hummer an additional six inches, providing you with the clearance you need when the going gets tough.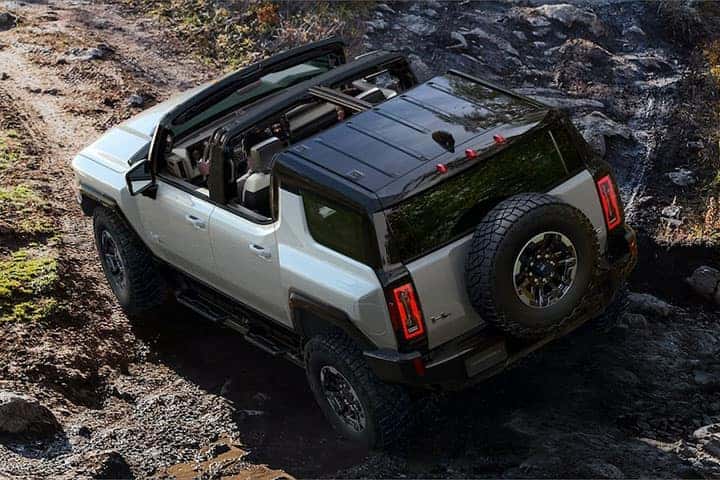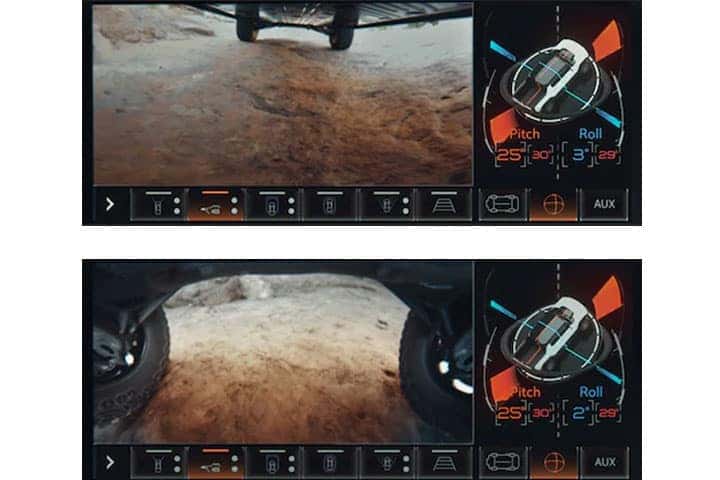 High Def. Screens: In modern vehicles, the touch screen is one of the most important parts of the user experience. Your touch screen allows you to easily navigate through your vehicle's systems and provides clear information. The 2021 GMC Hummer EV features high definition screens in order to provide you with the clearest possible images and lettering, which makes using your Hummer's touch screen easier than ever.
Ultravision: More visibility on the road can help you be a safer driver behind the wheel, and nothing provides better vision behind the wheel than the 2021 GMC Hummer EV with UltraVision. It provides you with 360 degree vision around your Hummer thanks to strategically placed cameras. It lets you see everything around you to make more informed decisions when operating your Hummer EV.
2021 GMC Hummer EV Range
When considering an electric vehicle, one of the most important considerations for many potential owners is the distance you can travel on one full charge. While the SUV configuration offers slightly improved range, with distances up to 300 miles on a single charge, the pickup variety still provides an impressive 250 miles per charge. Additionally, the 2021 GMC Hummer EV comes with rapid charging capabilities that allow you to gain up to 100 miles of distance in just 10 minutes of high speed charging to help you get the boost you need to finish a drive.
2021 GMC Hummer EV Engine Specifications
---
With both an SUV and pickup configuration available for the 2021 GMC Hummer EV, it's important to understand that while there are many similarities, there are also distinctions between the two models. One area where such differences occur is in how much power each of the vehicles generate. The SUV configuration of the Hummer EV generates up to 830 horsepower and 11, 500 lb-feet of torque. It is also capable of going from zero to sixty in just 3.5 seconds.
While the pickup configuration shares the same impressive 11,500 lb-ft of torque, it differentiates from the SUV version in both towing capacity and horsepower. The pickup configuration of the Hummer EV can go from zero to sixty in just three seconds, with engine capabilities up to 1,000 horsepower. No matter which configuration you prefer, you get a Hummer EV capable of putting in a hard day's work.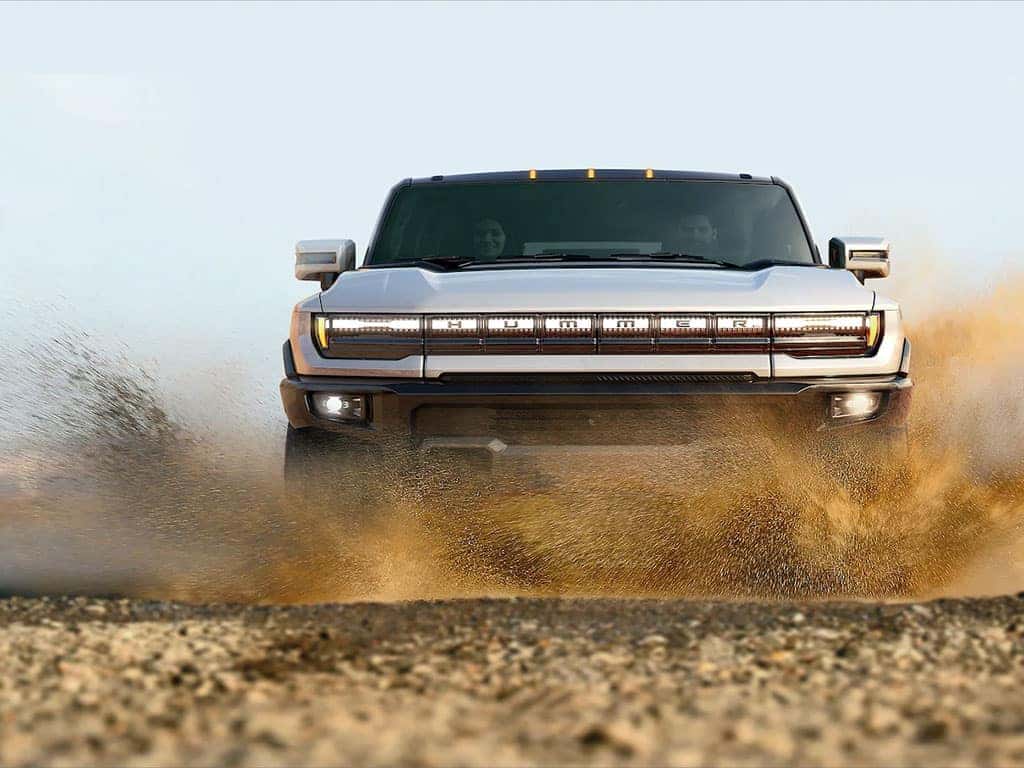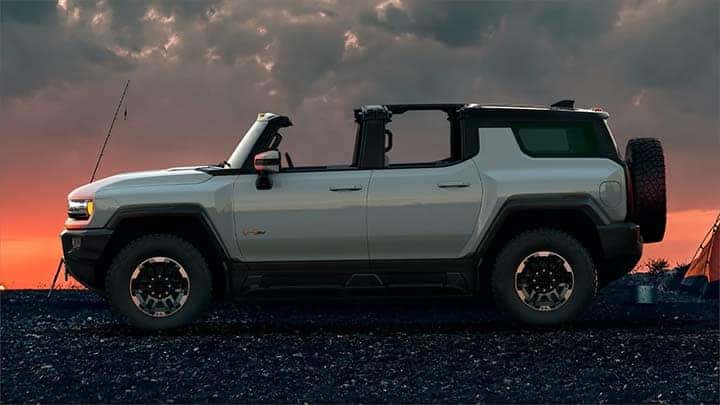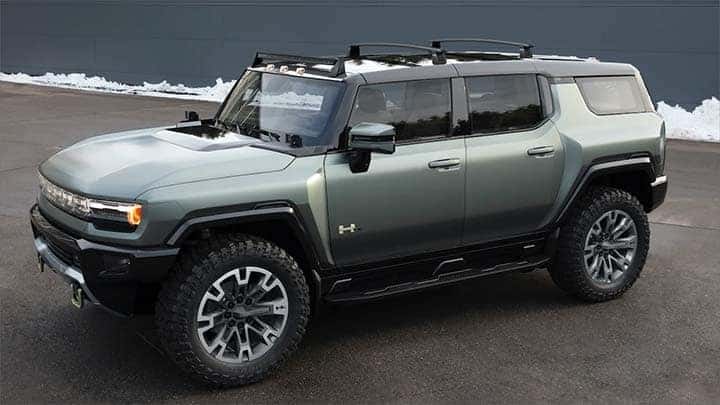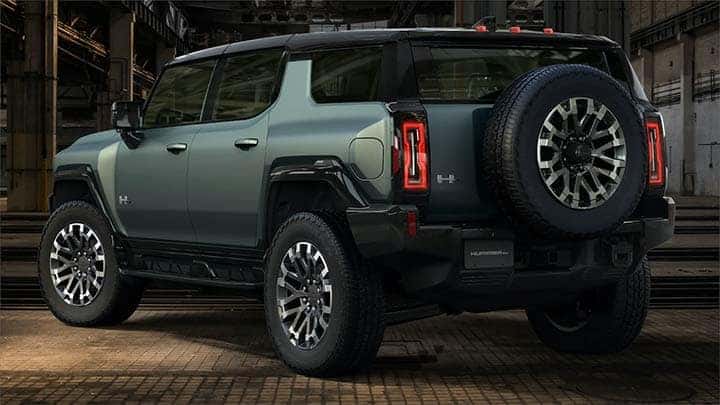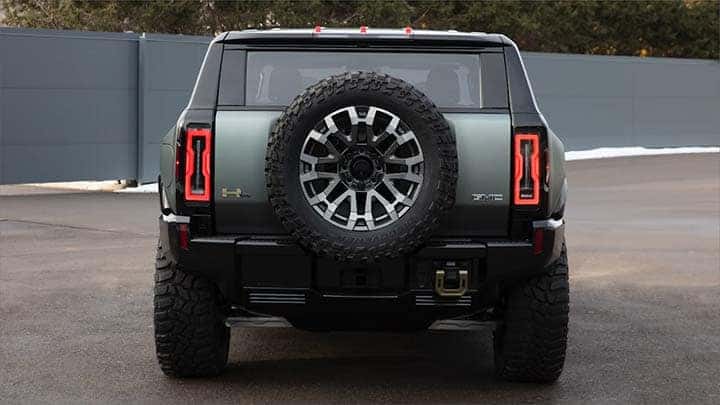 2021 GMC Hummer Trim Options
---
When considering purchasing a 2021 GMC Hummer EV, there are four different trims that you can choose from. Each option has its own appeal, so getting to know each one can help you find your best match:
EV Edition 1: The first Hummer EV to hit the market, the Hummer EV Edition 1 was so popular that it quickly filled its available reservation limit. While it is no longer available for purchase, there are still three excellent options to choose from.
EV2: Arriving in the Spring of 2024, the EV2 is an ideal fit for a Hummer buyer who likes to hit the open road as well as go off road, with excellent features like Super Cruise Driver Assistance.
EV2X: Coming to market in the Spring of 2023, the EV2X is ready to take on all conditions with the Extreme Off-Road package, four-wheel steering and crabwalk capabilities.
EV3X: The next Hummer EV to hit the market, the EV3X is due to reach buyers in the Fall of 2022. Its three motors provide top of the line performance options for buyers looking to put their Hummer EV to work and interested in a vehicle every bit as strong as its gas competitors.
If you think the 2021 GMC Hummer EV may be the right vehicle for you, then come on down to Sweeney Cars to discuss it with our automotive professionals, or reach out to us through our online contact form. We'll go over what you're looking for and what the Hummer has to offer in order to help you find a GMC Hummer EV that is the right fit for you. We hope to see you soon!