9 Car Shows in the Youngstown, Ohio, Area
Whether you're a car show fanatic or you're planning on visiting your first ever show, the Youngstown area has a fantastic array of options available to suit a variety of tastes and preferences. If you're all about the competition, or if you simply love nothing more than catching a glimpse of the best vintage cars, there's a car show for you coming up. Read on to learn all about nine of the best upcoming car shows in the area of Youngstown, Ohio.
Angus Park 2nd Annual Bike & Car Show in Canfield, Ohio
Located at 5050 Shields Road in Canfield, the Angus Park 2nd Annual Bike & Car Show will take place on May 22 from 12 p.m. to 4 p.m. The entry fee is only $10 for bikes and cars, and admission is free to the public. The event will feature a DJ, food and refreshments, a Chinese auction, a 50/50 raffle, and a Masters Award for the best bike and car, this event is well worth going to, whether you're planning on taking your best-loved vehicle or not.
Papa Dave's Car Meet in Niles, Ohio
On Saturday, May 29, Papa Dave will be kickstarting the 2021 car scene with a car show at Treasures Flea Market in Niles, Ohio. With Big Rick playing the best of car show music as the event's guest DJ, this event is free for all with the goal of uniting the area's car cruisers. Mark Cole Insurance Agency will also make an appearance at this event, handing out door prizes, while Armstrong Street Scene will be in attendance to record the car meet for their TV show. Now's your chance to get your ride on television!
Car, Truck & Bike Show in Niles, Ohio
Set to take place on June 5 from 11 a.m. to 4 p.m. with a rain date of June 12th, the Car, Truck & Bike Show in Niles is a fundraiser for the Niles Football Mothers nonprofit organization — the team behind providing the meals and other services to the Niles Red Dragons Football Team. The car show will include awards, food, music, a 50/50 raffle, a basket raffle, and plenty more. The entry fee for vehicles is $10, and all makes and models are welcome at this event.
Salem Super Cruise in Salem, Ohio
Taking place from June 10-13, the Salem Super Cruise is an exciting event with so much to offer. On Friday, June 11, from 11 a.m. until 3 p.m., the Car Show will take place, which will include trophies and a 50/50 raffle, then the Car Cruise will take place that same day from 3 p.m. until 10 p.m. The next day from 10 a.m. until 3 p.m. will be Customer Appreciation Day, and the Car Cruise will go ahead once again from 3 p.m. until 10 p.m.
The Show & Shine Car Show will be held on June 13 at 11 a.m., with a range of exciting trophies available. These include Best in Show, Mayors Choice, Sponsors Choice, and twenty others. This is an exciting and jam-packed few days that are well worth attending.
Armstrong Street Scene Car & Custom Bike Show
On July 25 at Austintown Park, the Armstrong Street Scene Car & Custom Bike Show is a jam-packed event that car show fanatics are guaranteed to love. With registration from 10 a.m. to noon and the show from noon to 3 p.m., the event will include door prizes, vendors, and custom trophies. Youngstown's Vegas Band will play from 11 a.m. to 1 p.m., with DJ John taking over the decks from 1-3 p.m. All proceeds raised at this exciting event will go to the American Heart Association.
New Life Vienna's 2nd Annual Car Show in Vienna, Ohio
Taking place on July 24 at 504 Youngstown-Kingsville Road in Vienna, this car show has plenty on offer for people to enjoy. This includes good food and music, and an array of exciting classic cars and motorcycles. Vehicle owners can register on the day of the event for $10, and all proceeds raised from the event will be used to benefit the first responders in the area.
Cars in the Park Annual Car Show in Austintown, Ohio
This long-running car show is much loved by the local community, with the first show being held way back in 1979. The annual show helps to raise money to benefit young people in the local area who suffer from life-threatening illnesses. In the last decade, the club that runs the show has raised around $200,000 to benefit these people. If you love old cars, this is the event for you.
Cruz'n the Decades Back to the '50s Weekend in New Castle, Pennsylvania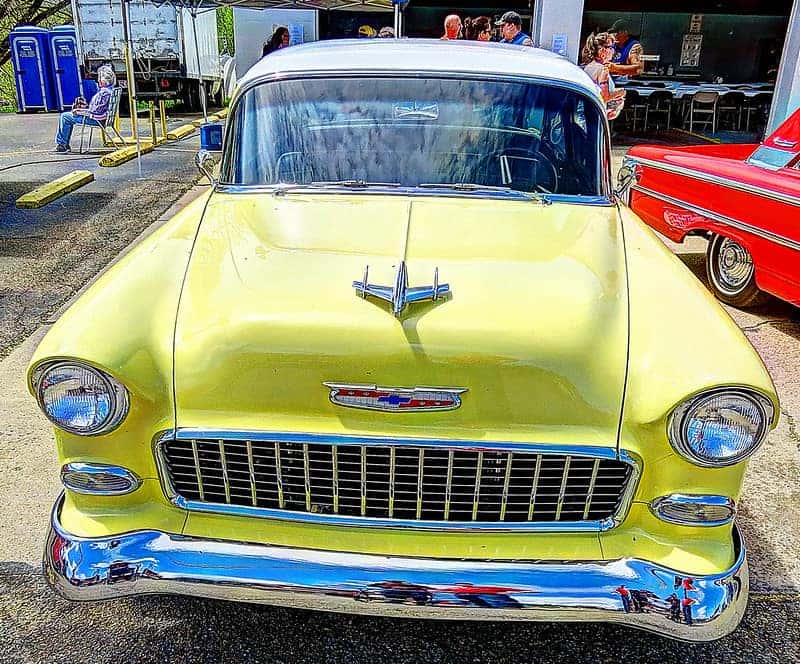 Photo via Flickr by Don O'Brien
Anyone who loves nothing more than a good vintage car from the 1950s era will love this jam-packed event. Just a half an hour drive from Youngstown, the event will be held at Cascade Park in New Castle, Pennsylvania, from Sept. 3 through Sept. 5. This event has been covered in Hot Rod Magazine, Rod and Custom, Street Rodder, and Super Rod, to name a few publications. Bands such as Snarfunkle and The Wrangler Band are set to play at the event, from which all proceeds will go to the Alzheimer's Association.
30th Annual Beaver Falls Car Cruise in Beaver Falls, Pennsylvania
This one's out of state too, but it's still just a 40-minute drive from Youngstown. The Annual Beaver Falls Car Cruise is a fun event for all, and this one will take place on Saturday, Sept. 11, from noon until 8 p.m. It's free to attend, and money earned from the event is distributed amongst local good causes.
So, what are you waiting for? It's time you jotted the dates down in your calendar so you don't miss these awesome car shows in the Youngstown area. Whether you're planning on taking your own vehicle or you're merely planning to observe what's on offer, we're sure you'll have the best day. And if you're inspired to get a new set of wheels, be sure to check out our new vehicle inventory at Sweeney Cars.