Driving Schools in Youngstown, OH | Adult & Teen Driving Schools
Are you looking for a professional driving school for your teenage son or daughter? Or are you an adult who's never had a driver's license and would like some training before you take the driver's test? At Sweeney Cars, we know it's important to be educated and well prepared for driving on Ohio's roads and expressways. That's why we've put together this list of driving schools in the Youngstown, OH, area. There's information on each school and the various classes and programs they provide.
Before letting your son or daughter get behind the wheel of your new or used car, check out these professional driving schools below.
All Star Driving School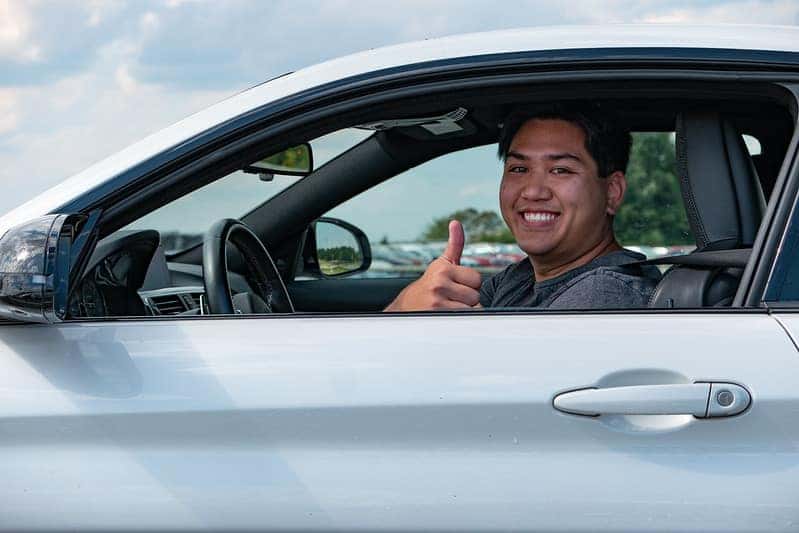 Image via Flickr by nan palmero
All Star Driving School is a locally owned and operated driver education program that serves Youngstown, OH, and the nearby counties of Trumbull and Columbiana. They offer the most current driver education training available on the market today. Classes are tailored to engage any type of learner, which is why All Star provides both online and traditional classroom settings. This personalized approach allows students to go through the course at their own pace, especially with the busy schedules of so many high school students today.
Another key benefit of choosing All Star is their detailed progress reports. Parents can view the areas their teenager is excelling in or need improvement. All Star is also committed to helping their students become more informed and prepared drivers. After completing their driver education training, students should be well versed in safe driving strategies and interactions. Also, at the conclusion of their studies, they should have gained the knowledge they need to be a well-prepared Ohio driver.
All Star's excellence can be traced to the innovative founder. Greg Anderson, a resident of Mahoning Valley all of his life, established All Star Driving School in 2001. His goal was to provide a custom-tailored approach to driver's education, as many individuals learn differently. This is why he offers flexible classroom times, provides instructors that are school teachers, police officers, and firefighters, and uses a curriculum that was developed by traffic safety professionals. To make scheduling easier, he staffed his office with local customer service professionals that are available over the phone, via the Internet, or in person.
Shawn's Driving School
Shawn's Driving School is located in Youngstown, OH, and has been open since 1999. It is another locally owned and operated driving school in the Youngstown area. There are several positive Google reviews regarding this school by both parents and students. Former students have stated it was a wonderful experience and confirmed they are now safe, cautious drivers because of the education they received from Shawn's Driving School. Students have also expressed how the instructors were kind and professional. Many people would highly recommend this driver education school for any teenager who needs to pass the Ohio Driving test.
Kingston Driver Training School
Less than 10 miles from Youngstown, OH, Kingston Driver Training School is located in Boardman, OH, and has been in operation since 2001. This school is unique as it offers four different types of driver education programs. Not only do they provide classes for teenagers and adults, but they are also licensed by the Ohio Department of Public Safety to offer training for persons with disabilities.
Teen classes are offered online, and students can begin this self-paced course at any time. Kingston Driver Training also offers a Teen Behind the Wheel Only Course for students who wish to sign up for a driving-only training program.
The Abbreviated Adult classes are designed for drivers 18 and older who have not held a prior driver's license or have failed their first driving test. It is an online course approved by the Ohio Department of Public Safety. The 4-hour virtual class is full of up-to-date information and loaded with educational multi-media that will help any type of learner. Each adult student will also have access to an online instructor through email or live chat for any questions they may have.
The Adult Behind the Wheel training is specifically for adults who wish to have more practice behind the wheel before taking their next driver's test. To qualify for this class, you must have a valid temporary driver's license. The instructor will pick you up from your home to begin the training. You can choose between 2-hour, 4-hour, or 8-hour driving programs.
Kingston Driver Training School is one of the few Youngstown, OH, driving schools that offer training for persons with disabilities. They work with clients who are referred by the Bureau of Vocational Rehabilitation and Hillside Rehabilitation Hospital. The instructors can provide certain adaptive controls in their vehicles when teaching their students how to drive. They can also train disabled individuals on how to use these controls to make driving easier for them.
C.O.P.S. Driving Academy
C.O.P.S. Driving Academy offers a comprehensive driving program required by the state of Ohio. This professional driving school is owned and operated by an active-duty police officer with over 20 years of experience in both law enforcement and traffic crash investigation. Benefits of taking classes from C.O.P.S. Driving Academy includes traditional and online classes, 24/7 access to your account by students and parents, and access to your account via a PC/MAC or smartphone. They also offer four types of driver education programs.
Teenagers can sign up for either traditional in-person classes or online classes. Both classes meet the mandatory 24 hours of driver education required by the state of Ohio. The teen program teaches topics such as:
Understanding signs, signals, and roadway markings.
Vehicle control and managing risk.
Negotiating intersections and sharing the roadway.
Driving in urban traffic, in rural areas, and on the expressway.
Adverse weather and handling emergencies.
Effects of drugs and alcohol on driving.
Distracted driving.
Basic vehicle maintenance.
The Teen In-Car Only program is available for those students who took driver's education from an online company but still need the required eight hours of driving by the state of Ohio.
For adults who have never had a driver's license, C.O.P.S. Driving Academy offers a two-hour behind-the-wheel lesson. This special training will help to improve adult students' driving skills and maneuverability and prepare them for the Ohio driving test. If you only need assistance with the maneuverability portion of the Ohio driving test, they offer 30-minute training sessions.
We've provided information on four driving schools in the Youngstown, OH, area. Are there any others you would recommend? If so, let us know so we can add it to our list.