Fellows Riverside Gardens: Plan Your Day in Youngstown, Ohio
Located at the northern end of Mill Creek Park, Fellows Riverside Gardens is a beautiful twelve-acre garden showcasing flowering bulbs, several varieties of roses, and other perennial flowers. Spring is a popular time to visit when over 40,000 bulbs start to flower, but Fellows Riverside Gardens is beautiful year-round.
While you can go for only one or two hours, you can spend an entire afternoon here. If you're looking to get outside, but still want to ensure you can social distance, Fellows Riverside Gardens is the place to go — plus it's free to enter! There is also a cafe where you can stop for a bite to eat and a recreational lake nearby.
If you're considering a visit to Fellows Riverside Gardens, here are a few of the things you can do while there.
Enjoy the Seasonal Blooms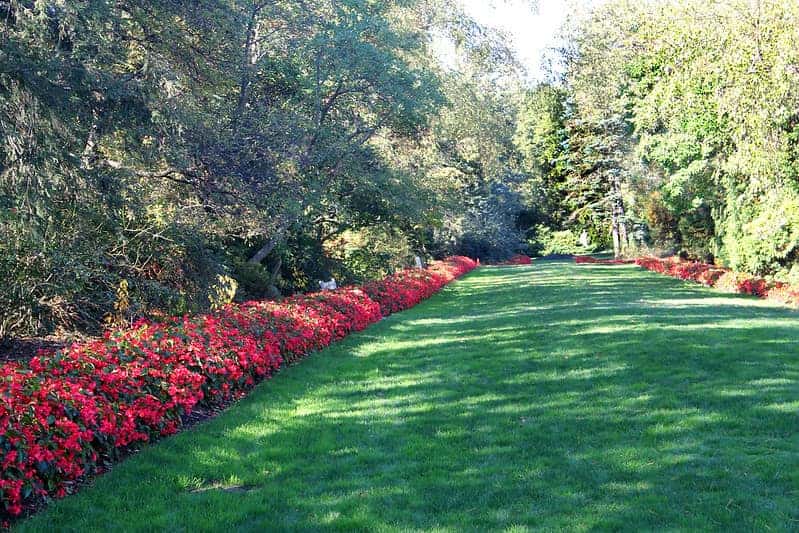 Photo via Flickr by Jack W. Pearce
You can visit Fellows Riverside Gardens multiple times a year and see a different set of blooms every time. Here's the schedule of blooms by months:
February: Witch Hazels
Late February to early April: Spring Heaths and early spring bulbs
April to early November: Perennial garden
Mid-April to mid-May: Daffodils
Late April to mid-May: Tulips
Mid-May to early June: Shrub roses
Mid-May to late June: Rhododendrons and Azaleas
Late May to early June: Iris
Late May to late June: Peonies
Mid-June to early November: Joanne F. Beeghly Rose Garden
June to September: Annual bedding display
July to August: Daylilies
Mid-July to early September: Heathers
September to early November: Fall roses
You'll find beautiful trees and shrubs lining the grounds, too. Plenty of shade trees so you can escape the heat in the warmer months. All floral displays, plants, and trees are labeled so you can learn about the blooms present during your visit. Many artists and photographers come to Fellows Riverside Gardens as well.
Visit the D.D. and Velma Davis Education & Visitor Center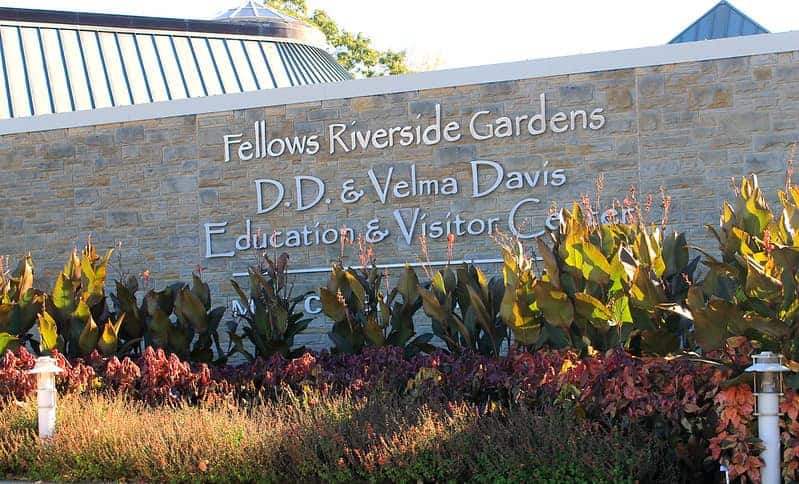 Photo via Flickr by Jack W. Pearce
The D.D. and Velma Davis Education Visitor Center opened in 2000, becoming a centerpiece of the Fellow Riverside Gardens. It was built entirely on donations. It is currently closed due to the pandemic, but you can continue to check their website for a scheduled reopening date. Currently, you can enjoy an ongoing outdoor gallery where local artists showcase their artwork. You'll find a wide variety of mediums, from steel to topiary displays.
Go Out on the Lake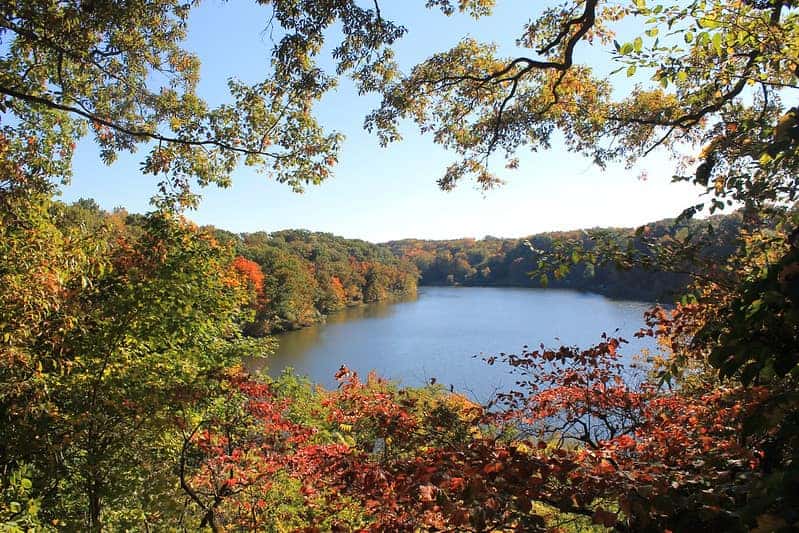 Photo via Flickr by Jack W. Pearce
Fellows Riverside Gardens sits at the edge of Lake Glacier. This lake was created in 1906 when the Mill Creek was dammed at the "narrows" near the Mahoning River approach. Rent a kayak or pedal boat. Fishing and boating are permitted at certain times of the year as well. You can also go hiking around the area on East Glacier Trail and Old Tree Trail.
Have a Picnic
Fellows Riverside Garden is part of Mill Creek Park. You can pack a picnic lunch and plan to relax on the beautiful grounds. Even though places are starting to reopen, many people prefer outdoor spots like this. You can control how many people you want to be around and how social you want to be. Live music will be starting again as well, at Live at the Morley nearby. Bring your lawn chair or blanket. These are outdoor concerts, so you can easily social distance while still enjoying live music.
Have Lunch or Sunday Breakfast at the Garden Cafe by Kravitz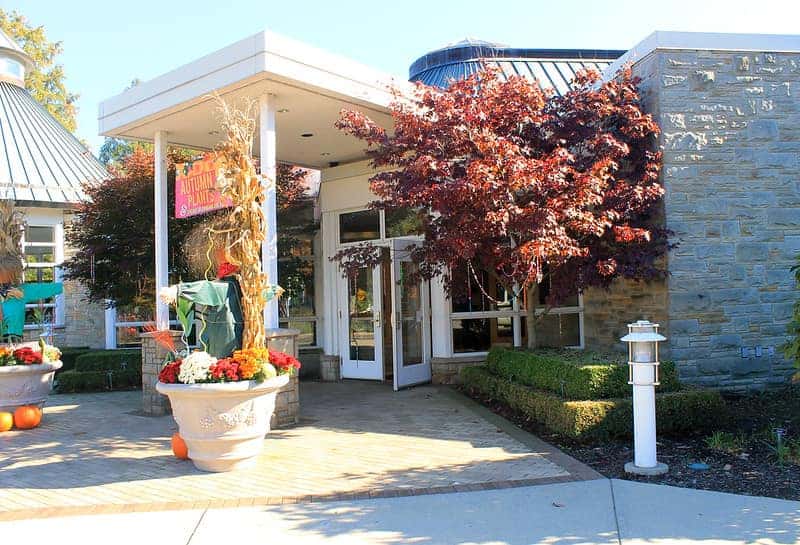 Photo via Flickr by Jack W. Pearce
Open from 10 a.m. to 4 p.m., Tuesday through Sunday, the Garden Cafe by Kravtiz is a great spot to grab a meal. If you're local to Youngstown, you probably already know about Kravitz Deli. Kravitz Deli was founded by Rose Kravitz in 1939, primarily selling kosher meats to families who were traveling home from Temple. In 1970, they moved locations to accommodate the shift in suburban living. They opened a restaurant and bakery that is now run by Jack, Rose's son.
Kravitz Deli is the oldest deli in the Youngstown area, and now you can dine on delicious Jewish, Mediterranean, and vegetarian options at Fellows Riverside Gardens. The cafe recently reopened for the first time in over a year, and they've gone above and beyond to ensure your return to dining is a comfortable experience.
You will go to your table, scan a QR Code, and place your order at the table. Then, the staff will bring the food out when it's ready. There's still an option for staff to take your order. They will come to your table with a handheld electronic device that will take your order and process your credit card transactions.
The regular menu features a range of delicious items, including soup, salads, wraps, and delicious sandwiches, of course. Try a Reuben, made with corned beef or turkey, with Swiss cheese and kraut, served on rye bread. Or spice things up a bit with the Kraut on Fire, made with corned beef, hot pepper cheese, hot peppers, and kraut on grilled rye bread.
If you plan to visit Fellows Riverside Gardens on a Sunday, the Garden Cafe offers a special Sunday-only breakfast menu. There are both sweet and savory items on the breakfast menu. Try a lox bagel with cream cheese or a bacon and avocado bagel. Satiate your sweet tooth with a banana waffle breakfast Panini or raspberry-filled bread pudding. Want a mix of sweet and savory? Order the chicken and waffle breakfast Panini.
Open Hours at Fellows Riverside Gardens
You can visit the flowers daily from sunrise to sunset. The garden is closed on Thanksgiving, Christmas Day, and New Year's Day. Davis Center Hours are Tuesday to Sunday from 10 a.m. to 5 p.m. If you want to do any shopping, you can visit Shop in the Gardens from 10 a.m. to 5 p.m. on Tuesday through Saturday, and from Noon to 5 p.m. on Sundays.
At Sweeney Cars, we love promoting local activities and events in the area. What are your favorite things to do at Fellows Riverside Gardens? Did we miss anything you would recommend? If so, please let us know. Drop us a message and let us know. We will be sure to add your recommendations to help others plan their own day out at Fellows Riverside Garden.