How to Trade in a Car That Is Not Paid Off – Trading in a Car with a Loan
When it's time for a vehicle upgrade or you simply want a change, but you still owe on the loan, you can still get that new car you want. As long as you're current on your payments, trading in a vehicle with a loan is almost as easy as trading in one that's already paid off.
Take a look at some tips for how to trade in a car with a loan.
How to Trade In a Financed Car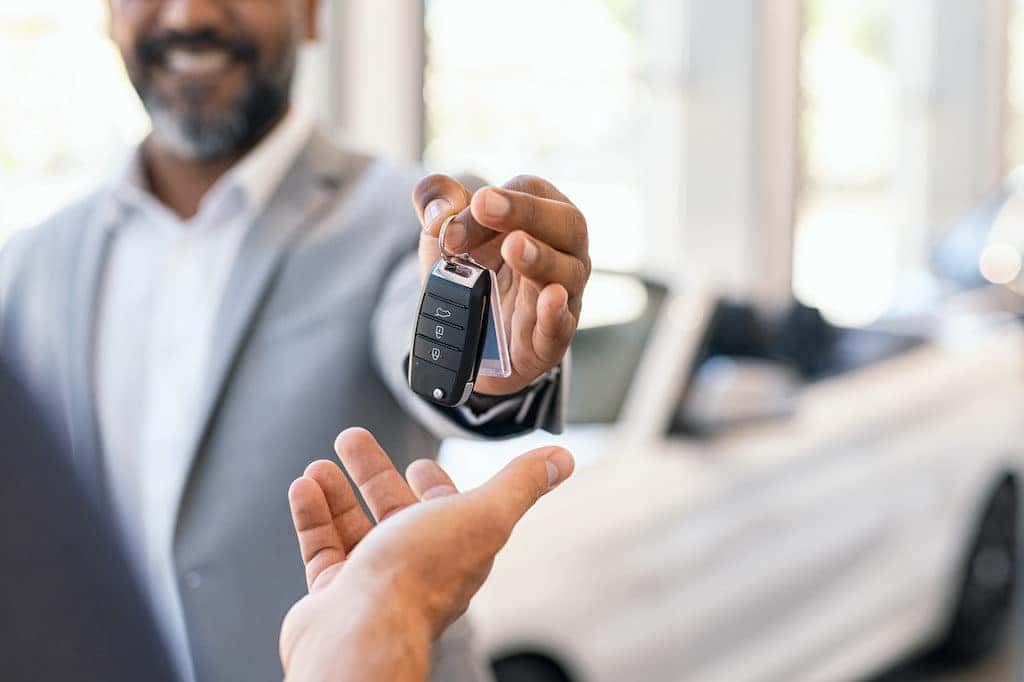 Going to a dealership to trade in a car that still has a loan can be almost as simple as trading in a car you've paid off. The dealer will pay off the existing loan and get the title directly from the lender. The dealer will also take care of all the paperwork. They know all the documents that you will need to file and the steps needed to obtain the loan and documents from the lender. You will just need to sign the papers and enjoy your new vehicle.
Equity of the Car
The first thing you'll need to do is find out the equity of the car. When you want to trade in a car with an outstanding loan, you'll have one of these two scenarios:
Positive Equity
If you have positive equity, this means the value of your car is worth more than the amount of the outstanding loan. If you find out you're in this situation, you're in good shape. The difference between what you owe and what the car is worth is almost like having money you can put down toward the cost of the new car. You can either take the cash, which is your equity in the vehicle, or use it as a down payment to reduce the amount of the loan you need to take out.
Negative Equity
Negative equity means your current vehicle is worth less than the amount of the outstanding loan. This is often referred to as upside-down. You can still use it as a trade-in, but you'll be responsible for paying the difference between the amount you owe on the loan and the value of the car. You can go about this in a few different ways.
Pay cash. This is the best solution and will keep the amount of your new loan lower.
Roll what you own into your new loan. If you don't have the cash to put toward the difference, this is a convenient solution, but keep in mind that it will increase the amount of your new loan.
Make sure to ask the dealer how they handle negative equity and review the contract to make sure you understand your monthly payment if you decide to roll your negative equity into the new loan.
Research Your Trade-In Value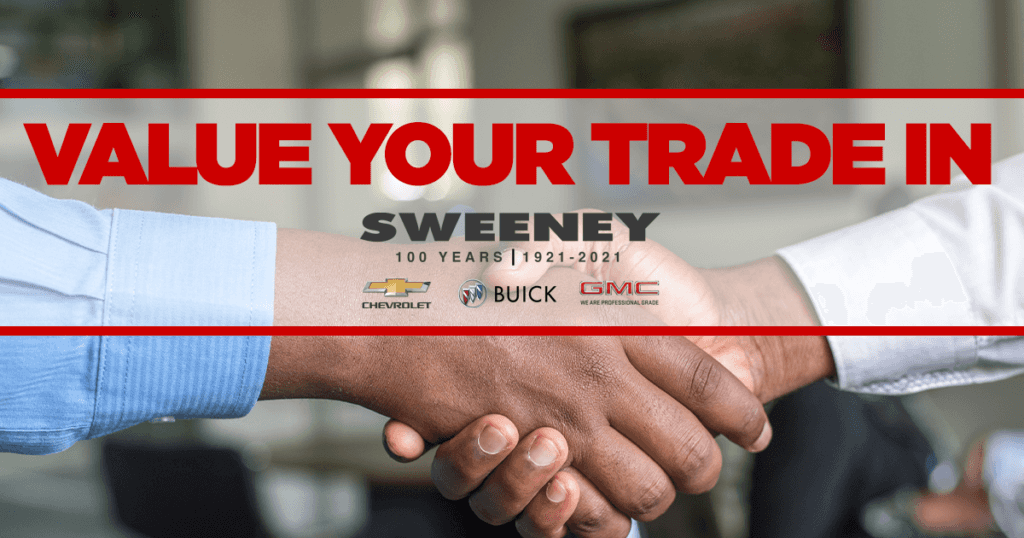 When you want to know how to trade in a car with a loan, the next step is finding out what your trade-in is worth. Having this information and knowing the fair market value of your vehicle will give you a good sense of what your dealer will offer you for your trade-in. Use websites such as Kelley Blue Book to enter in the information about your car and get its value. You can then find out if you have positive or negative equity by contacting your bank to find out the loan payoff amount and then comparing it to the estimated trade-in value.
If you need help with this, you can also find tools online that will calculate the difference.
Shop For a New Car That Fits Your Budget
Once you have done your research and know what your trade-in is worth, what the payoff is, and whether you have positive or negative equity, you can start shopping for your new car. Head to your Youngstown area dealer and make sure to look for a new or newer vehicle that's within your budget, keeping in mind the amount of money you have to work with.
Paperwork
When you head to the dealership to make the deal for your new vehicle, if you have a loan, you'll want to make sure you bring all the needed paperwork. This includes:
Your loan number and contact information for the lender.
The amount you owe on the loan.
Your license.
The vehicle registration.
The keys and any remotes.
Proof of insurance.
A printout of your car's trade-in value.
If you have all this paperwork, it will make the process run much smoother. The dealership will have all the information it needs to contact your lender and will inspect your vehicle and get you an offer for the trade.
An important step you want to take a few weeks after you complete the process of trading in a car with a loan is to contact your lender to make sure the loan has been paid off. You should receive documents in the mail about the settled loan, but don't wait for these to confirm that the loan is no longer in your name and on your credit.
How to Trade in a Car with a Loan?
It's always beneficial to consider all your options before buying a new vehicle. In addition to finding out how to trade in a car you still owe on, you should also determine whether it's a good idea. Some circumstances that make it worth considering include great incentives by the dealership or a high cost of ownership on your current car. For example, if you change jobs and now have a long commute, a more fuel-efficient car will be more affordable — or you find out your car needs expensive specialty parts. Either of these situations could make it financially better to trade your vehicle in rather than keep it, even if you still owe on the loan.
Trading in your car for a new one is a big decision, and if you still owe on the loan, there are some extra steps and things to consider. At Sweeney Cars, we want to help make the process as simple and streamlined as possible. Give us a call, and we can help you get started.
Ready to get started now? Apply below and we'll be in touch!