Most Reliable Used SUV – Finding the Most Reliable SUV Used
Sport-utility vehicles help close distances and make the world feel smaller. Today's SUVs are highly engineered machines with excellent track records for safety, reliability, and longevity, running well past 100,000 miles while requiring only standard maintenance or repairs. So what is the most reliable used SUV?
That's a question that may have a bit of a different answer for everyone. At Sweeney Cars, we maintain one of the area's largest selections of used SUVs and are confident we can help you find a reliable used SUV that meets the needs of you and your family.
Chevrolet Tahoe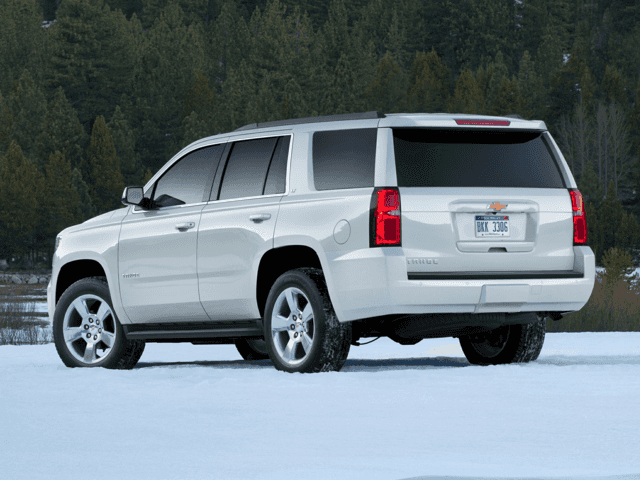 If you plan on piling friends and family into your vehicle for a trip to the beach or a day in the mountains, the Chevy Tahoe should definitely be on your list. The Tahoe is a giant in its class, offering seating for up to nine people and a maximum cargo capacity of up to 95 cubic feet. Depending on the model year, you'll enjoy a nine-speaker sound system, perfect for listening to your favorite playlists and podcasts. The Tahoe offers a complete suite of Chevrolet safety features such as lane departure warnings and front pedestrian braking.
Toyota RAV4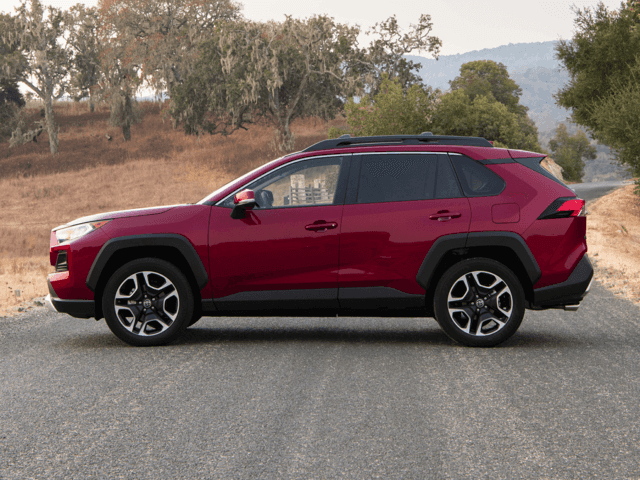 You will find the Toyota RAV4 on many lists of the most reliable crossovers, and for good reason. The RAV4 runs for miles and miles, typically requiring only routine maintenance or repairs. With seating capacity for five people, this model can handle a crowd. The RAV4 is an all-wheel-drive SUV with a six-speed automatic transmission, and gets an EPA-rated average of 22 miles per gallon in city driving and 27 mpg on the highway. Cargo space is sizable for a crossover at 74 cubic feet. Precise dimensions will depend on which model year you are buying.
Buick Encore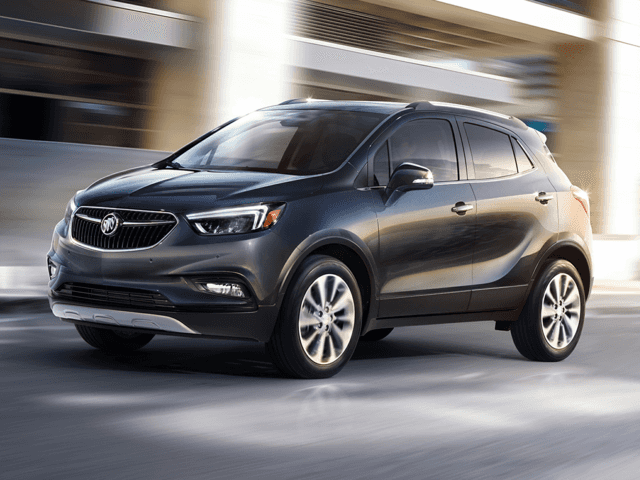 Another popular choice for most reliable SUV is the Buick Encore. Technically in the sub-compact category, the Encore offers both front-wheel drive and all-wheel drive configurations, depending on the model year. It gets outstanding gas mileage, registering an EPA estimated 25 mpg city and 33 mpg on the highway. Five people can fit into the Encore comfortably. Keep in mind that the Encore is a subcompact, so you'll have to go easy on cargo-heavy journeys. The maximum cargo space is about 50 cubic feet. Study the model years to make sure the dimensions work for your needs.
Nissan Rogue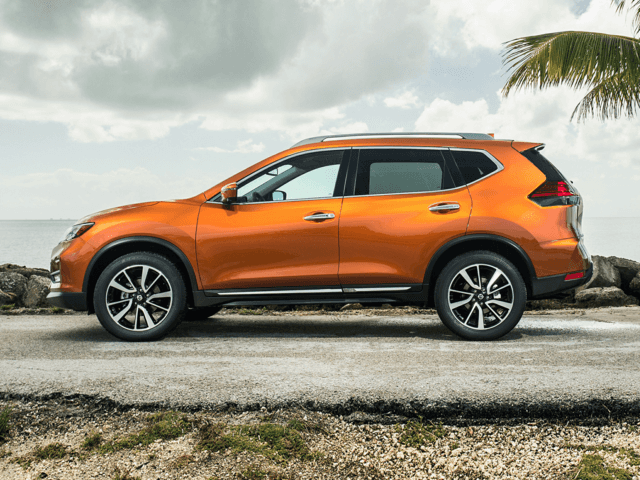 The Nissan Rogue is another compact crossover that ranks highly among observers as a reliable used SUV. The Rogue typically comes with a 2.5 liter, four-cylinder, continuously variable transmission, and offers maximum seating for five people. The car's information and entertainment system puts out sound over six integrated speakers. Depending on the model year, you might also get keyless ignition. At 70 cubic feet, the Rogue offers a sizable amount of cargo space. You will also appreciate the maximum towing capacity of 1,000 pounds.
Chevrolet Traverse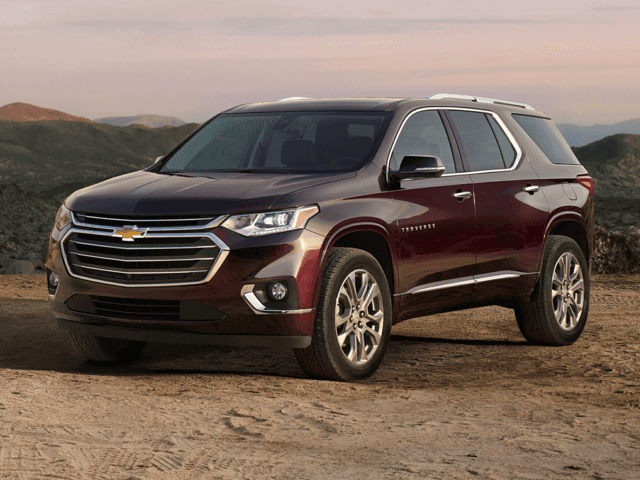 With room for eight and a roomy 120 cubic feet of cargo space, the Chevrolet Traverse certainly takes us back into the large SUV category. The Traverse is a steady presence on 'most reliable' lists, and comes in both front-wheel or all-wheel drive configurations. A six speaker sound system makes listening to your favorite tunes a pleasure. The tradeoff for all that space is the gas mileage—this Chevy SUV gets a combined 18 mpg.
GMC Yukon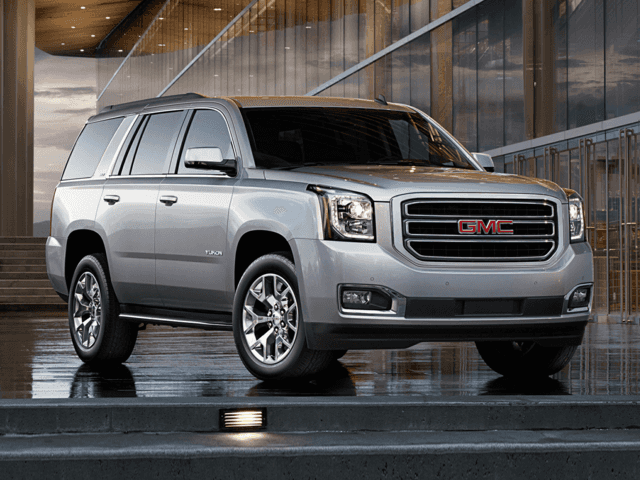 Do you favor power in your search for a reliable used SUV? If so the GMC Yukon might be one to put on your list. The Yukon's giant 8 cylinder engine puts out 420 horsepower with 460 pound-feet of torque. The Yukon offers four-wheel drive with an 8-speed shiftable automatic transmission and seating for up to seven people. According to EPA estimates, you will get an average of 15 mpg city, 20 mpg highway, enough to keep you on the road for upwards of 520 miles without requiring a fill-up. The Yukon is built with a massive 10-speaker information and entertainment system, and depending on the model year, will have all the necessary integrations for your cell phone.
KIA Sorento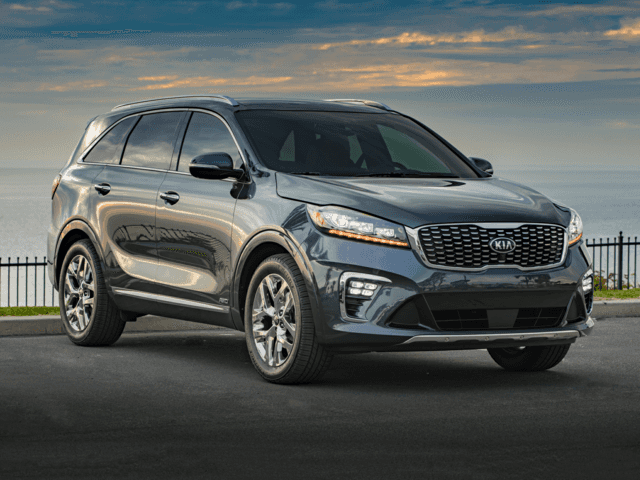 The balance of size and power in the Kia Sorento makes it a worthy addition to any list of reliable used SUVs. This compact crossover has seating for up to five people and runs on a continuously variable six-speed automatic transmission, with a 2.4-liter, four-cylinder engine. The Sorento gets an EPA estimated combined fuel efficiency rating of 24 mpg, which is slightly above average for its class. The engine will keep you on the road for up to 550 miles between visits to the gas pump. Though in the crossover category, the Sorento has about 74 cubic feet of cargo space in all, enough for most cargo-heavy adventures.
Most Reliable SUV Used in Youngstown, Ohio
Sweeney Cars serves customers in Boardman and Youngstown, Ohio, and across Mahoning County. Our expert sales team is ready to work with you to find a used SUV that combines the level of performance, safety, reliability, and value you're looking for. And we'll do it within your budget requirements, thanks to our finance department's excellent relationships with lenders.
When you buy from us, you become part of the Sweeney family, and we want to help you keep your car on the road as long as possible. We offer the Sweeney Platinum Warranty on nearly every used vehicle we sell. We have also established the Sweeney Century Club to reward you for servicing your vehicle with us. Our professional sales team is happy to tell you about our many additional warranties and care plans, and our service department is ready to serve your needs.
In addition to used SUVs and other cars, Sweeney also maintains a large inventory of new Chevrolet, Buick, and GMC vehicles. Contact us online, or visit us today at our Chevy dealership at 8010 Market Street or our Buick GMC dealership at 7997 Market Street. We look forward to helping you find the perfect used SUV!