Should I get my car serviced at the dealership?
If you own a car, you already know that regular maintenance is required to get the most value out of it. When it's time for a tune-up, though, you may be unsure whether you should take your car to a dealership, a local mechanic, or handle it yourself. Let's take a look at the pros and cons of getting auto service at a dealership.
Pros of Getting Car Service at a Dealership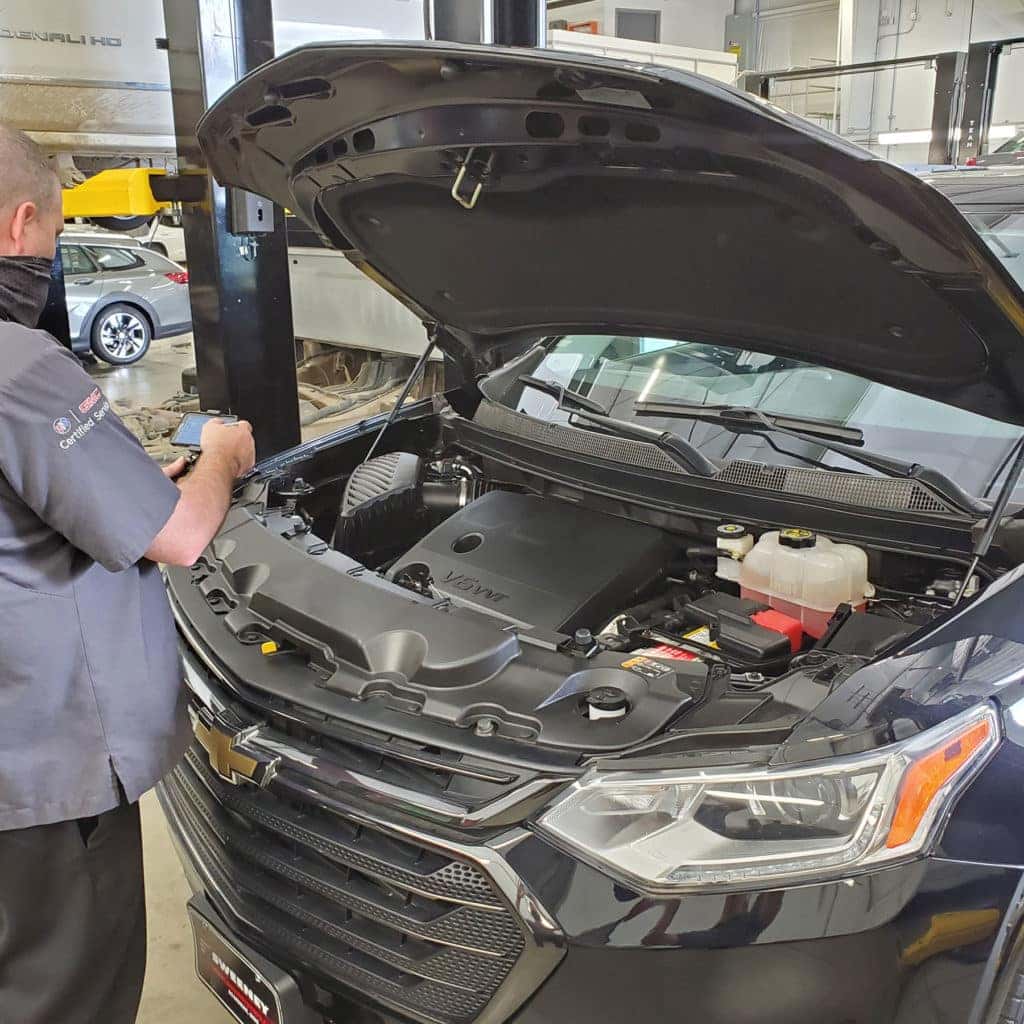 If you're after low ownership costs and a hassle-free car, you'll want to pick whatever place can handle automotive service for less. From there, one should consider trust and dependability, but even beyond picking a top-rated local dealership like Sweeney Cars, there are a few other factors that give dealerships an edge. Take a look at the pros of getting service from a dealer.
Convenience
For most people around Youngstown, Ohio, a dealership is the go-to place for automotive service. Unless you're a certified and experienced mechanic yourself, a lot of tasks won't be feasible or even possible. Compared to handling the task on your own, you can save yourself days if not weeks messing with your car. If you take your new or used car to the Sweeney Cars service center, our team gets your vehicle's issues addressed quickly the first time, so you'll be back on the road as soon as possible.
Latest Technology
Another advantage of getting auto service at a dealership is that some dealers like the Sweeney Auto Group have a significant collection of workshops, well-stocked with the latest technology to care for modern vehicles. For instance, if you have an electric vehicle or hybrid, a traditional automotive repair shop might have to turn you away. Even if they say they can handle your make and model, there's no guarantee that everyone there has the best tools for the job.
Special Treatment From Exclusive Dealers
Another advantage of dealership auto service is the dependability of taking a car to an exclusive dealership for your type of car. If you pick a dealer specialized in your make, you can expect the people there, service techniques, parts, and more to be up to their standards. Specialized dealers are motivated to maintain their certifications and continue earning awards from their automaker of choice. That said, you're better off with a top-rated all-make-and-model dealership if they also have a good customer satisfaction rating. Under that standard, the best place to take your car in Ohio for service is Sweeney Cars.
Top-Level Experts on Staff
When it comes to getting your car maintained, the person doing the work should know your vehicle inside and out. In this regard, dealerships have an edge over independent mechanics. Dealership technicians are frequently factory-trained and specialize in one or a few car companies. Compared to DIY work or whoever an independent auto shop has hired, a dealership is more likely to have technicians who understand how your car operates.
Most manufacturers also need their technicians to undergo ongoing training to keep up with the latest technology and techniques as well as changes made to recent models. Put simply, having your car serviced by a trained mechanic lowers the chances of unexpected further issues.
Dealership Warranties
Another big advantage of sending your car to a dealership for service or repairs is that the dealer can offer a warranty. While some smaller experts may provide limited guarantees on repairs and services, these rarely outlive a dealership warranty in terms of time or extent.
If your car is still covered by its manufacturer's warranty, a certified dealer will be able to perform repairs at no cost. A dealership might even be able to give a guarantee on repairs even though your car's warranty has expired. If something ever does end up going wrong, you'll then get it quickly and freely repaired at a fitting location.
The service and repair warranties offered by dealerships normally include all manufacturer recalls and service recommendations. It's also worth noting that a warranty purchased through a dealership like Sweeney Cars often has a larger network of locations where it may be honored. Our Certified Platinum Program can cover a used car you buy from us, with 1-year and 12,000-mile limited coverage in multiple packages.
Resale Advantage
Getting your automobile serviced at an approved facility has a number of advantages, one of the biggest being resale value. For example, suppose you get your automobile maintained at an approved facility until it reaches 50,000 miles. Then, you start taking it to a local workshop. When you want to sell your car and are showing service records, the potential buyer will need convincing that this alternate shop still delivered quality work. You're likely to get a better resale price with a full, thorough history from a dealership.
Cons of Getting Auto Service From a Dealer
There aren't really many sensible cons when letting a dealer service your vehicle. The biggest risk is that there are so many dealerships out there that it can be tough to know which to trust. Even for simple tasks like oil changes, you can save time and money with a dependable shop like ours.
Come to Sweeney Cars For Superior Auto Service
If you're curious whether it makes more sense to get your car serviced at a dealership, our answer is a definitive "Yes!" When you're not sure where to go, the Sweener Cars service department offers a few advantages over other Youngstown dealerships. These include:
Tire rebates and other specials.

Multi-point vehicle inspections.

Reliable service from technicians with years of experience.
Getting car service at a dealership is more convenient and reliable than doing repair work yourself. It's also a place to find better specials than local automotive shops. Once that's figured out, you have to choose which dealership to trust with your vehicle.
If you're anywhere in the Mahoning county area and other towns near the Pennsylvania-Ohio border, you can get back on the road sooner with Sweener Cars. Need some help picking your next car, first? When you get a quality vehicle from our new or pre-owned inventory, bringing it back for service over the following years is fast and easy to schedule.