Most Reliable Cars Ever Made – Dependable Used Cars
Used vehicles are a great choice when you want to save money on such a big and essential purchase. While a new car offers more options for customization from the dealership, an older vehicle will save you from the rapid depreciation that occurs in the first year of a vehicle's life.
However, it's important to still look for something reliable when you buy used. So, if you're wondering which used cars are most reliable, we have you covered. The next time you're in the market for a reliable used car, consider these nine outstanding options.
2015 Buick 
LaCrosse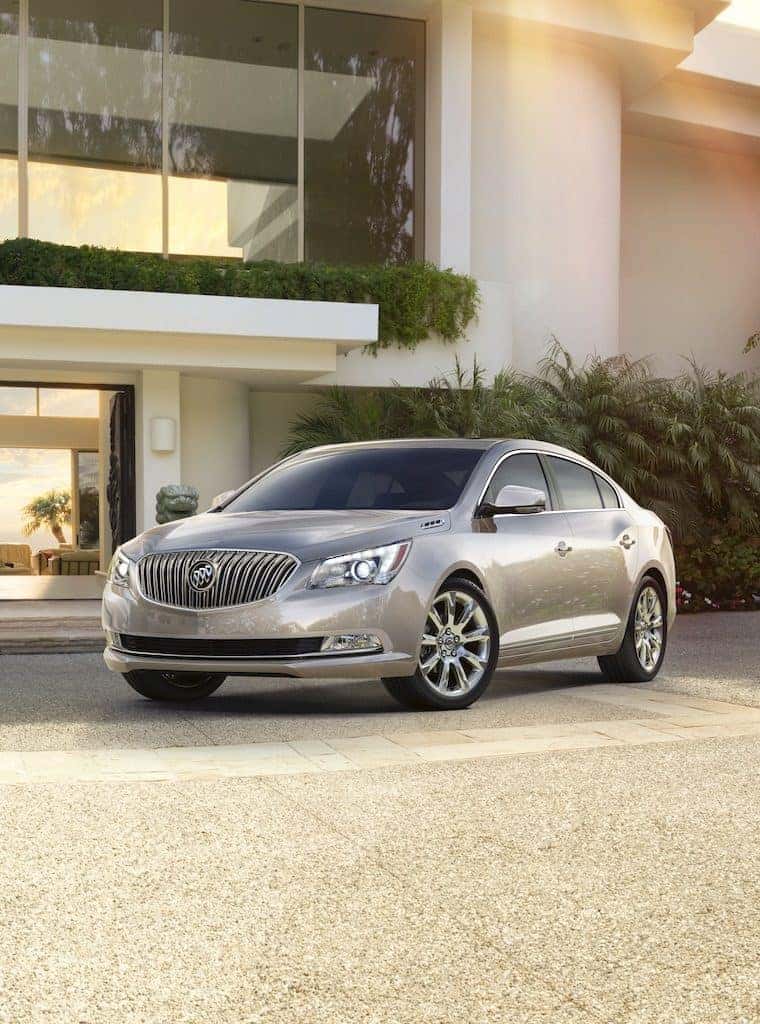 The 2015 Buick LaCrosse boasts a perfect reliability rating according to U.S. News & World Report, making it a prime contender for shoppers seeking a used car that they can count on. In 2015, a Wi-Fi hotspot and rearview camera became standard in this vehicle. It also offers a roomy interior that seats five, and you'll enjoy smooth handling and good acceleration with the V-6 engine.
Additional features that come standard in this model include heated mirrors, a seven-speaker sound system, satellite radio, an auxiliary USB jack, and an 8-inch touch screen display.
2015 Chevrolet Malibu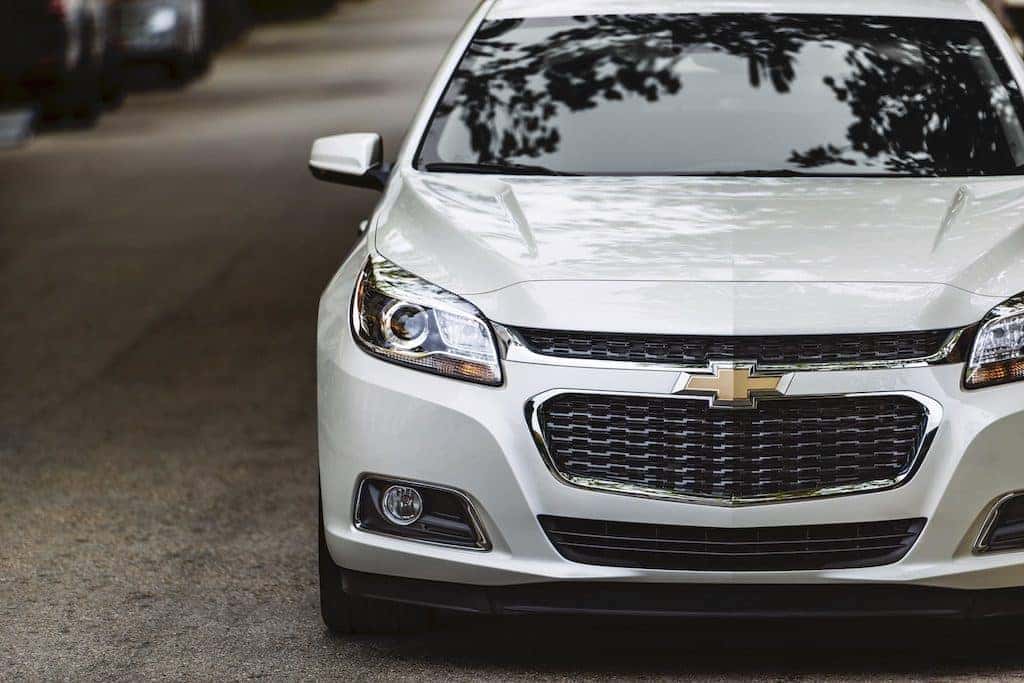 Starting in 2015, the Chevy Malibu got 4G LTE technology, so you can make your vehicle a Wi-Fi hotspot and use OnStar, an in-vehicle safety and security system. This version also benefits from suspension improvements that came along in 2014, so you'll enjoy a smooth, controlled ride.
This midsize sedan has a four-cylinder engine equipped with a start-stop system to shut the engine off and save fuel at stoplights and in heavy traffic. Though the interior is on the smaller side for its class, it still provides ample space up front and a backseat that's perfect for children.
2018 Buick Regal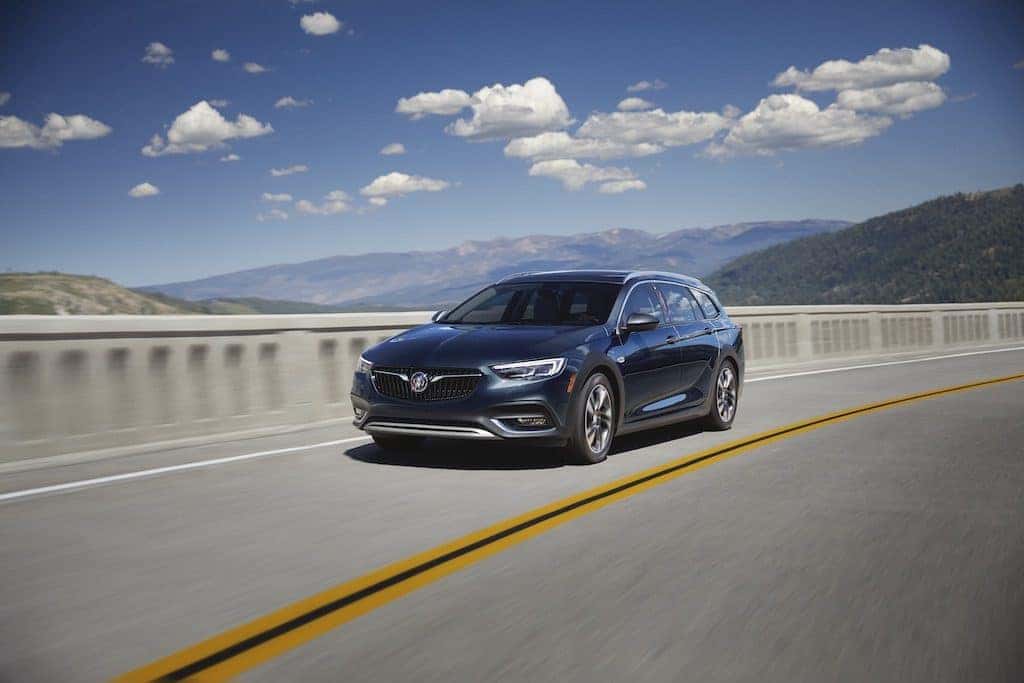 In 2018, the Buick Regal was redesigned to lose around 200 pounds compared to its previous generation. The wheelbase was also extended, providing more room for passengers and cargo. It comes standard with a 7-inch infotainment screen equipped with OnStar 4G LTE Wi-Fi capabilities.
The 2018 Buick Regal is available in both wagon and hatchback styles, so you can choose the layout that best suits your needs. With both versions, you'll get above-average projected reliability and a good amount of power from the base engine.
2018 Chevrolet Equinox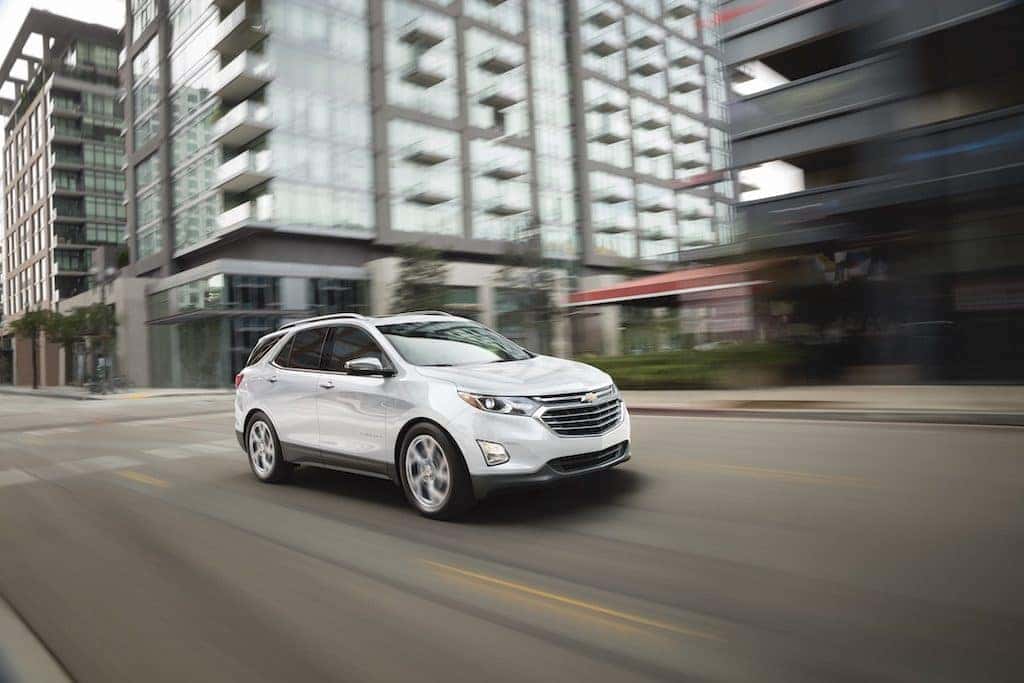 As part of its 2018 redesign, the Chevy Equinox received updated dimensions that trimmed it down and made it more comparable to other small SUVs. This model offers a comfortable ride with spacious seating for up to five passengers. Select trim levels have as many as six USB ports, so keep an eye out for these appealing details as you explore used models.
The Equinox offers two turbocharged engines and a turbo diesel engine for you to choose from. No matter which you end up with, you'll enjoy a fuel-efficient engine that gets up to 28 mpg in the city and up to 39 mpg on the highway.
2017 Buick Encore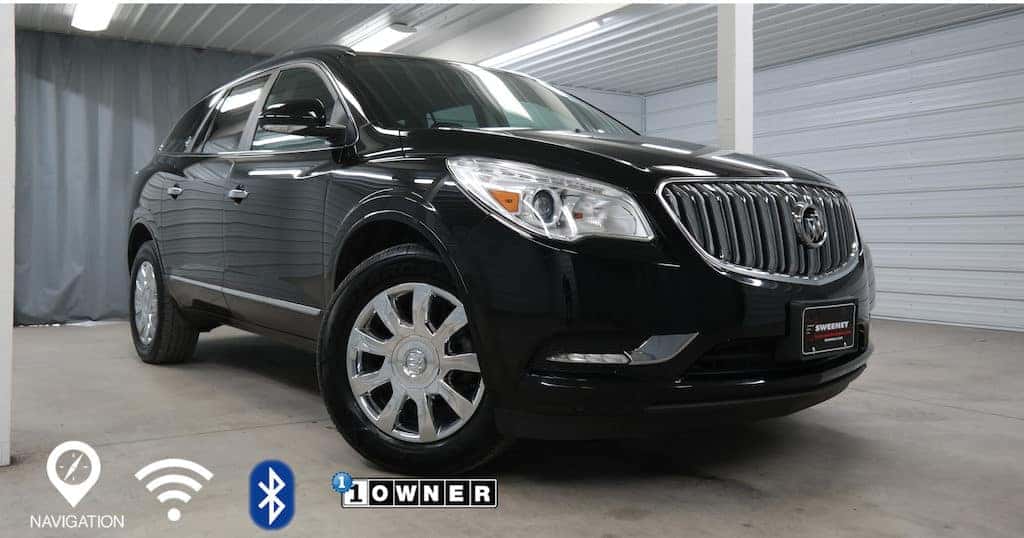 The 2017 Buick Encore is a compact crossover that makes it easy to navigate busy traffic and narrow streets. High seating in the front row offers a good view of the road, while those in the back will enjoy ample legroom. The trunk provides 18.8 cubic feet of cargo space, which you can increase to 48.4 cubic feet if you fold the rear seatback down. The Encore also gets a roof-mounted luggage rack that makes it easy to prepare for your next adventure. The base model comes with a 1.4-liter four-cylinder engine with 138 horsepower.
2016 Toyota Prius
At the top of its class, the Toyota Prius has long been a go-to choice for fuel efficiency and reliability. The fully redesigned 2016 Prius offers up to 58 mpg in the city and up to 53 mpg on the highway. U.S. News & World Report rated it number one among small used cars $14K and up, 2016 affordable small cars, 2016 hybrid cars, and 2016 compact cars. It offers a supremely smooth and quiet ride, so you can glide along in spacious comfort and sleek styling.
2018 Nissan Leaf
The second-generation Nissan Leaf is an affordable option if you're looking for an electric vehicle. The 2018 Leaf received a 40.0-kWh battery with an EPA-rated 150 miles per charge. This is a notable improvement over earlier models. The base model comes with standard features like emergency braking, automatic climate control, push-button start, and a 5-inch touch screen display.
If you're looking for something newer, the Nissan Leaf may also be one of the most reliable used cars of 2020. In the 2020 model, you'll enjoy added perks like extra driver-assistance features and more airbags.
2015 Dodge Challenger
The 2015 Dodge Challenger boasts an outstanding reliability rating that makes it among the best in its class. If you're looking for an exhilarating sports car that you can confidently purchase used, this is a great pick. You'll enjoy a rear back-up camera and access to the Uconnect infotainment system from Chrysler.
In the SRT trim, you can choose from three engines: a 3.6-liter V-6, a 5.7-liter V-8, or a 6.4-liter V-8. If you want to go all out, the SRT Hellcat provides a supercharged 6.2-liter Hemi V-8. With this option, speeding around in a used vehicle may be more fun than you anticipated.
2005 Honda CR-V
The Honda CR-V is a unique find because older years tend to be more reliable than more recent ones. If you're looking for an older vehicle at a bargain price, the 2005 Honda CR-V is something you should include on your list. You'll enjoy good crash test scores, stable handling, and a spacious interior with this vehicle.
In 2005, the CR-V got a five-speed automatic transmission to replace the previous four-speed option. This vehicle is a great choice for family vacations or tailgating with its ample 33.5 cubic feet of cargo space and removable picnic table concealed under the rear floor.
Whether you're focused on finding the most reliable used cars under 3000 miles or a used car within your price range, our team can help you find what you're looking for.
Stop by Sweeney Cars to explore a diverse selection of used vehicles that are ready to take you home. Our staff members will help you navigate all of your options to find the best fit for your specific needs.