What Does A Used Car Warranty Cover?
New vehicles generally come with a manufacturer's warranty that lasts at least a few years. However, if you're planning to buy a pre-owned vehicle, you may or may not receive warranty protection. A used car can vary greatly in terms of condition and reliability, so it's especially beneficial to choose one that has some form of warranty, like the Sweeney Certified Platinum Program.
Learn about the types of used car warranties and the coverages they provide.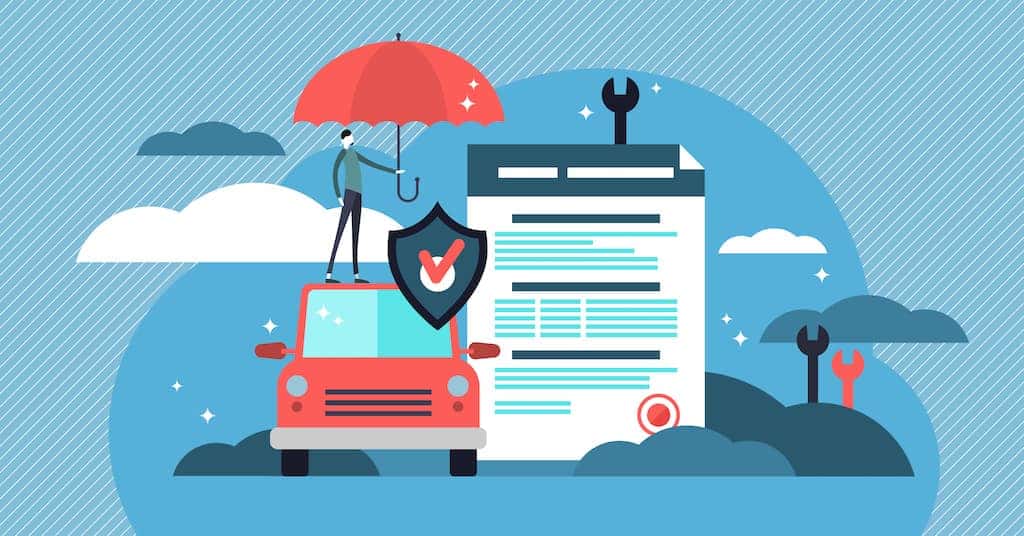 Why Is a Used Car Warranty Important?
When you purchase a pre-owned car, you must be prepared to take some risk. While you'll likely get a good deal that offers reasonable value for your money, you might also end up with a problematic vehicle that requires frequent repairs. A used car warranty is important because it ensures you won't have to pay for repairs out of your own pocket for a certain period. As such, it can help you keep your car ownership costs low.
Additionally, a warranty is a form of quality assurance from the auto dealership that sells the pre-owned vehicle. In most cases, a used car that comes with a warranty has been properly inspected and repaired, so it's typically more reliable than one that doesn't. You'll have peace of mind knowing the vehicle won't experience major mechanical problems for at least a few years.
What Are the Different Used Car Warranties?
An auto dealership might offer an array of warranties for used vehicles. Some of these warranties are expressed in written contracts, while others are part of the dealer's obligation to meet certain quality standards. The following are the different types of used car warranties:
"As Is" or No Warranty
In Ohio, an auto dealership can sell a vehicle "as is." This means the dealership won't be legally responsible for problems the used car experiences after you drive it off the lot. In other words, an "as is" sale offers no warranty coverage.
When you buy a pre-owned vehicle "as is," the "As Is – No Dealer Warranty" box in the buyer's guide will be checked. Even so, the dealership might offer to repair your car if something goes wrong or allow you to cancel the purchase if you aren't satisfied. If this happens, make sure the buyer's guide includes this promise.
Also note that dealerships in Ohio must disclose a used vehicle's damaged components to the buyer. In the event a dealer fails to provide such disclosure, the sale won't be legally considered "as is."
Implied Warranty
According to state laws, a dealership can be held accountable if it sells a used vehicle that doesn't meet reasonable quality standards. The obligation to comply with these standards is referred to as an implied warranty, which is an unwritten and unspoken promise from the dealer to the buyer. Nonetheless, a dealership can void an implied warranty by stating it sold the car "as is" in a written notice to the buyer. This type of warranty might not have a time limit.
The two types of implied warranty for pre-owned vehicles in Ohio include:
Implied warranty of merchantability: Basically, this type of warranty ensures a used car will perform its intended function, which is to facilitate travel from one place to another. If it cannot, the dealer has the obligation to fix it.
Implied warranty of fitness for a particular purpose: Such a warranty gives the assurance that you can use a vehicle for a certain purpose, such as towing a trailer.
Limited or Full Warranties
An auto dealership might offer a limited or full warranty on a used vehicle that covers some or all of its parts. In most cases, a pre-owned car warranty is limited and varies in terms of coverage and duration. A full warranty, on the other hand, enables you to have any faulty component in your vehicle repaired or replaced free of charge.
The following are the two main types of used car warranties available at a dealership:
Factory or manufacturer's warranty: A factory or manufacturer's warranty only protects you from certain problems with your pre-owned vehicle. Typically, it's included in the price of the car and remains valid for a specific time period or number of miles. You'll receive a manufacturer's warranty if you purchase an almost-new vehicle that has an unexpired warranty or a certified pre-owned car.
Extended warranty: Also referred to as a service contract, an extended warranty isn't really a warranty. Instead, it's an agreement that obligates the dealership to provide you with certain auto repair or maintenance services. Generally, it requires you to pay extra and extends the duration of the manufacturer's warranty. Before you decide to buy an extended warranty, ask the dealer to write down what's included in the warranty and the cost of repairs without one.
What Does Extended Warranty Cover On A Used Car?
Both manufacturer's and extended warranties might come with the following types of coverage:
Bumper-to-Bumper Coverage
A bumper-to-bumper warranty is the most comprehensive coverage available for any vehicle. In most cases, it lasts three years or 36,000 miles. Bumper-to-bumper coverage typically includes replacements and repairs to:
All major systems.
Electrical components.
Heating and air conditioning.
Tech features.
The steering system.
Safety features.
Hybrid car parts.
Powertrain Coverage
A powertrain warranty is usually valid for five years or 60,000 miles. The repairs and replacements it covers includes those to the:
Engine.
Transmission.
Axles.
Driveshafts.
Gaskets.
Transfer.
Corrosion Coverage
Corrosion can occur due to damage to a vehicle following an accident or salt, moisture, or other environmental factors. Regardless of the cause, it can lead to significant cosmetic and mechanical problems and lower a car's trade-in or resale value. A corrosion warranty covers the cost of repairing or removing corrosion from your car.
If you're looking for a reputable auto dealership in Youngstown, Ohio, that offers great deals on used car warranties, don't hesitate to get in touch with Sweeney Chevrolet or Sweeney Buick GMC. Contact us online, or stop by one of our dealerships for more information.