What Is a Multi-Point Inspection on a Car?
When you take your vehicle in for routine maintenance, you may be asked whether you want to get a multi-point inspection. At a dealership, this service is often provided free of charge as part of an auto maintenance session. Regardless of whether you need to pay for the inspection or not, it's worthwhile to know how it benefits your vehicle and what it involves. Check out this comprehensive guide to a multi-point inspection.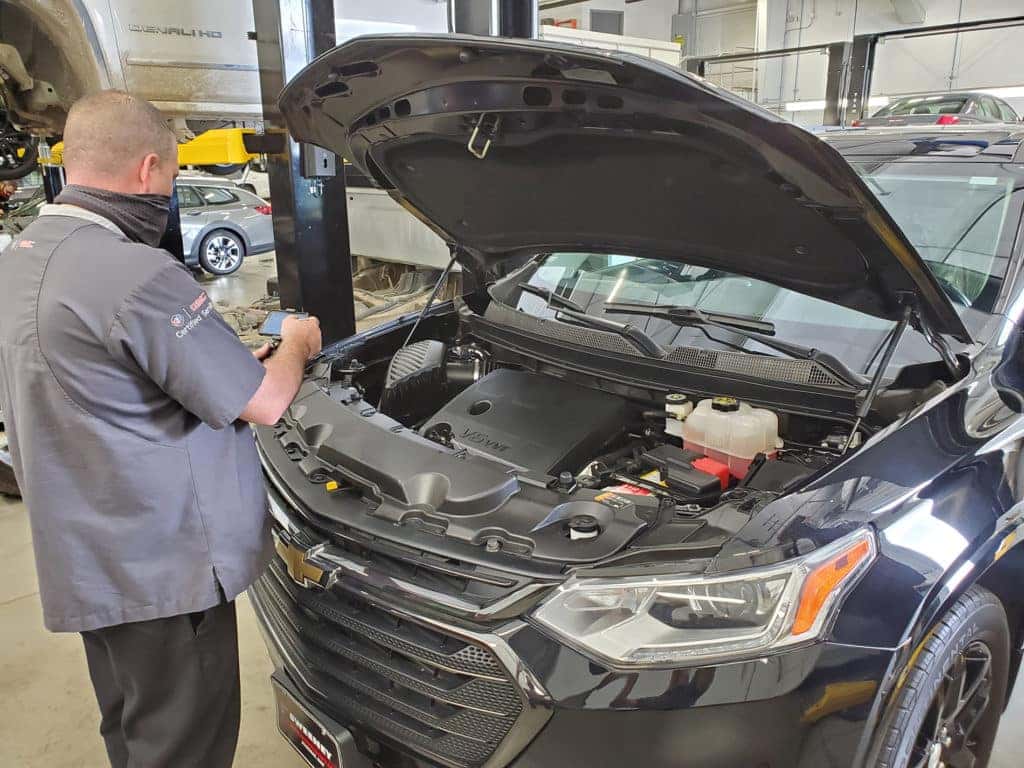 What Is a Multi-Point Inspection on a Car?
As its name suggests, a multi-point inspection is an auto maintenance procedure that involves checking many key areas of a vehicle, from the engine to the brakes. The purpose of the inspection is to identify any issues that need to be fixed so that you can take the necessary measures to keep your vehicle in optimal condition. After conducting a multi-point inspection, a service center will provide you with a report card that includes one of the three following color codes:
Green: The vehicle is in good condition and doesn't have to be serviced or repaired.
Yellow: The car is in moderately good condition, but it may need maintenance or repairs soon.
Red: The car is in poor condition and should be serviced or repaired immediately.
Why Is It Important To Get a Multi-Point Inspection?
Most mechanics recommend that you have your vehicle undergo a multi-point inspection once every 10,000 miles. This procedure costs little to nothing, but it plays a vital role in ensuring your car will run smoothly and last a long time. It's also a good idea to get this service if you aren't sure about the condition of a used car you're planning to buy. The following are some of the benefits of a multi-point inspection:
Increased Knowledge
Many vehicle owners have only basic knowledge of auto maintenance. Beyond oil changes, fluid top-ups, and tire inspection, anything else may be a mystery. A multi-point inspection can be a real eye-opener. It enables you to know exactly which components are beginning to wear out or need to be replaced and which aspects of your car are looking great.
If you get a multi-point inspection at a dealership, you'll be working with factory-trained technicians who know your vehicle inside and out. As such, you can rest assured you'll be receiving reliable information and recommendations from true experts. With a better understanding of your vehicle, you'll know what you need to do to keep it in tiptop condition.
Enhanced Safety
Certain parts of your vehicle have a direct impact on your safety, such as the steering, brakes, tires, lights, and windshield wipers. For example, worn tires can make it harder for you to stop in time when you're driving at a high speed or on a slippery road, increasing your chances of getting into an accident. A multi-point inspection includes checking all of the safety-critical components of your car so that you can fix any faulty parts before they start posing a threat to you and your passengers' safety.
Lower Repair Costs
Besides identifying existing problems, the technicians who perform a multi-point inspection on your vehicle will also try to look for minor issues that can potentially become major problems, which may cost a lot to fix. Detecting and fixing issues early can help you save a lot on repairs down the road and make your car last longer.
What Does a Multi-Point Inspection Include?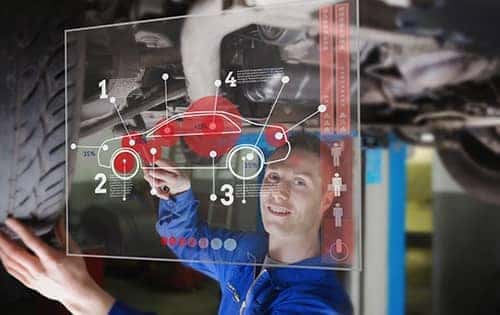 The number of components checked during a multi-point inspection may vary from one service center to another. However, in most cases, a multi-point check will cover the following areas of your vehicle:
Fluids: There are a number of fluids in your car that help keep certain components working properly, including engine oil, transmission fluid, brake fluid, power steering fluid, and coolant. A multi-point inspection will let you know which fluids need to be replaced or topped up.
Filters: Your vehicle's oil and air filters serve the purpose of preventing dirt, dust, debris, and insects from reaching your engine so that it runs smoothly. When these filters are clogged, they can affect the performance and efficiency of your car. Checking the oil and air filters is one of the tasks included in a multi-point inspection.
Belts and hoses: Belts and hoses are vital to the function of your vehicle's engine, air-conditioning system, and steering. As they become worn over time, these components require regular replacement. During a multi-point inspection, the technicians will check all of the belts and hoses in your car, including the timing belt, drive belt, fuel lines, vacuum lines, and hoses that connect to the radiator, air conditioner, heater, and power steering.
Tires: Worn tires are a major safety hazard because they can cause you to lose control of your car when braking, cornering, or driving on winding roads. They're especially dangerous in wintry and rainy conditions, when roads are wet and slippery. A multi-point check includes a thorough inspection of your tires to see if they should be replaced, rotated, or balanced.
Battery: The battery generates electricity to power all of the electrical components of your vehicle, including the ignition system, lights, and infotainment system. If it runs out, you'll be unable to start your car and possibly find yourself stranded. Every time you bring your car to a dealership for servicing, the mechanics will inspect your battery to make sure it isn't low on charge or damaged.
Other parts: Other components that technicians usually check during a multi-point inspection include the engine, transmission, shocks and struts, axle, chassis, exhaust, and steering.
If you're looking for a reputable service center in Youngstown, Ohio, that offers top-notch multi-point inspections, consider bringing your vehicle to Sweeney Chevrolet Buick GMC.
With the most advanced diagnostic tools and certified technicians, we're able to conduct a thorough and accurate inspection of every vehicle we service. We also provide a comprehensive report that lets you know the overall condition of your car and all of the components that need to be serviced, repaired, or replaced.
Contact us today to schedule a service appointment.