What's the Difference Between Used and Certified Pre-Owned?
Purchasing a vehicle is a big deal, and you most likely want to save as much money as possible with the transaction. If you've decided to go with a used vehicle instead of a new one, you might come across some terms that you're unfamiliar with. Learn about the difference between a traditional used vehicle and a certified pre-owned vehicle to help you make your decision.
What Is a Used Vehicle?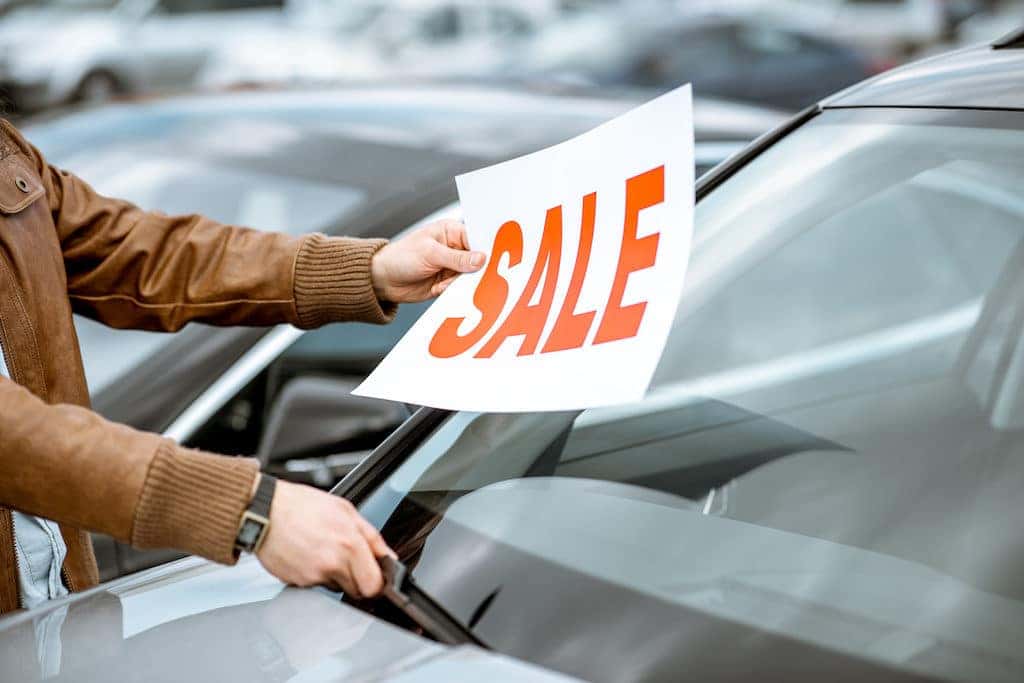 Image via Flickr by frankieleon
There are three different general types of vehicles you can purchase: new, certified pre-owned, or non-certified used. A new vehicle is self-explanatory, but there are several differences between the other two options. A non-certified used vehicle is simply a used vehicle.
A used vehicle might not receive an inspection done by a dealership and likely only receives enough repairs to make it appealing to buyers. Dealerships also don't typically provide warranty coverage on these types of vehicles. Although not required, some dealerships do offer warranties for used vehicles. You might receive a bumper-to-bumper or powertrain warranty, which covers what is remaining on the vehicle's original limited warranty. The dealership might also include an extended warranty, or you might be able to purchase one separately for this type of vehicle.
What Is a Certified Pre-Owned Vehicle?
A factory-certified pre-owned (CPO) vehicle is typically one that has minimal wear and is sold by a franchised new car dealer of the same brand. For instance, you would only find a CPO Chevrolet vehicle at a Chevrolet dealership and not at a Honda dealership.
A CPO vehicle usually has low mileage, is accident-free, and is only a few years old, but the mileage and age requirements vary by manufacturer. Just a few years ago, dealerships only offered luxury vehicles as CPOs, but today almost every automaker offers them. Although you might save money by foregoing the advantages of a CPO vehicle with its inspection and additional warranty, your peace of mind might be worth the premium.
Who Does the Certification?
To earn the designation of a CPO vehicle, it must undergo a rigorous and comprehensive inspection. The dealer inspects the vehicle and decides if it should undergo certification. Factory-certified technicians usually look at more than 100 maintenance areas, and if any problems arise, they address and repair them. Although the dealer does the inspection and performs any repair work needed, the manufacturer fully backs the vehicle as if it was sold brand new.
To receive this same treatment with a regular used vehicle, you would have to pay for the inspection and any associated repairs. Most CPO programs also give third-party reports, such as Carfax, to confirm that the vehicle is in excellent condition.
What Types of Vehicles Qualify for Certification?
Most of the 44 brands selling vehicles in the United States offer a CPO program, but these manufacturers set their own guidelines for certification. When the dealer receives a used vehicle through a trade-in or lease return, the vehicle goes through a multi-point inspection done by a factory-certified mechanic. If the vehicle qualifies for the manufacturer's stipulations, the dealership lists the vehicle as a CPO vehicle. However, if it doesn't meet the requirements, the dealership either fixes it or simply rejects it from the program.
What Benefits Does a Certified Pre-Owned Vehicle Include?
The biggest benefit of purchasing a CPO over a regular used vehicle is a manufacturer-based warranty. Unlike the bumper-to-bumper warranty that covers aspects such as air conditioning and infotainment, a CPO warranty provides coverage that you might not normally receive with a regular used vehicle.
You might also receive a 12-month, 12,000-mile warranty that begins at the end of the new-car warranty or from the certified purchase date. You might also get warranty coverage up to 72 months or 100,000 miles from the original in-service date. Some CPO vehicles also come with 24-hour roadside assistance and a vehicle history report.
However, a CPO warranty tends to be more limited in the areas it covers. Some might require a deductible, while others vary on the number of miles covered. Also, since some CPO warranties begin after the factory warranty ends while others start on the date you purchased the vehicle, you should know the specifics of your CPO warranty before driving off of the lot.
What Downsides Does a CPO Vehicle Have?
When examining monthly payments, it's hard to ignore the extra cost associated with a CPO vehicle. However, you can rest assured that a CPO vehicle has undergone an intense inspection and comes with a substantial warranty. You're likely to spend more upfront with a CPO vehicle compared to a used vehicle, but then you won't have to worry about paying for costly repairs like you might with a used vehicle.
You should also keep in mind that just because it's a CPO vehicle, it's still a used vehicle. Even if it underwent the multi-point inspection, it doesn't mean the vehicle had all those parts replaced. If you are concerned, consider bringing a mechanic to take a look at it.
What Else Is There to Consider?
Before you start the car-buying process, make sure you examine your financial situation. If you can cover the costs of substantial repairs, you might want to focus on used vehicles. On the other hand, if you need extra time to build up your car repair budget, consider purchasing a CPO with a strong warranty.
Unless you're set on a particular make and model, consider looking at both CPO and used vehicles. Finding the best deal is easier if you expand your criteria. Dealerships can often negotiate with you, and you might be able to find a CPO vehicle at a cost similar to a used one. Also, dealerships might run out of room for vehicles and want to free up space, so they might come down in price further.
If you're interested in purchasing a CPO or used vehicle, reach out to us at Sweeney Cars. We've been in business for more than a century, and we sell about 600 vehicles a month, including all makes and models of used vehicles. We know how important it is to put the customer first, so we can walk you through the entire car-buying process. Stop in to our showroom today and let us help you drive home in your dream vehicle.