One Owner Used Cars for Sale in Youngstown, OH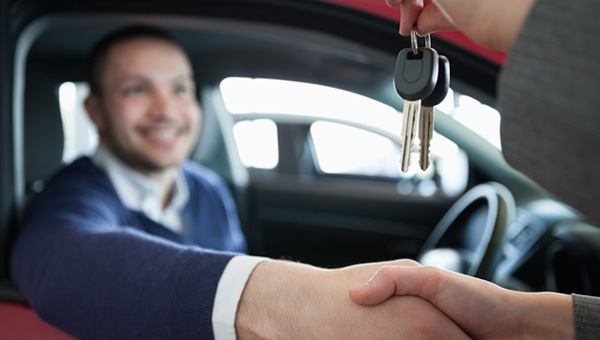 Finding a suitable used car can be stressful, which is why Sweeney Cars wants to help make the entire process easier for you. We have plenty of one owner cars at our dealership, ranging from trucks to SUV's to sedans, so you're sure to find just the right vehicle for you and your family. Come visit us and we'll show you everything we can do!
Many people find value in purchasing a pre-owned car, but also want to make sure they're getting a quality vehicle at the same time. One great solution to this problem is looking for a one-owner used car. Since these have only ever been driven by the original owner, they're typically newer and show less ings of wear and tear than vehicles that have changed hands multiple times throughout their lifetimes. They also usually have their original paperwork, meaning you'll have a better idea of its maintenance history and other important factors.
With Sweeney Cars, you have several ways to check out our inventory of one-owner used cars. First, you can stop by our showroom and see everything we currently have on the lot. By coming in person, you'll also have the benefit of being able to take your top prospects for a test drive and speak with our expert staff about financing, current incentives, or any questions you may have. We're here to help you with every step of the way to make sure you find exactly what you're looking for at a price that fits your budget.
If you'd rather do some research before coming by, we have our entire inventory accessible on our website, so you can view our stock right from the comfort of your own home. Simply filter the search results by "used" and "one-owner" to see everything we currently have available. You can also narrow down your results further by model, make, year, color, price range, and more, to help you find exactly what you're looking for. Once you see something that interests you, you can forward the information to yourself for future reference, or even schedule a test drive when it's convenient for you!
Those looking for one owner used cars for sale in Youngstown, OH, should look no further than Sweeney Cars located on 8010 Market St. in Youngstown, OH. We have plenty of vehicles ready to be driven home today, so check out what we have in person or online today. We hope to hear from you soon!
Testimonials
Five Stars!
7-29-2019
New Lease!
7-29-2019
Great Service, Even After!
7-29-2019
Awesome Customer Service/Prices
7-29-2019
Dealer Rater Review
6-11-2019
Cars.com Review
6-7-2019
Dealer Rater Review
6-4-2019
Dealer Rater Review
5-20-2019
Cars.com Review
5-24-2019
Dealer Rater Review
5-12-2019
Dealer Rater Review
5-1-2019
Dealer Rater Review
4-26-2019
Dealer Rater Review
4-17-2019
Edmunds Review
4-2-2019
DealerRater Review
3-13-2019
DealerRater Review
3-5-2019
Cars.com Review
2-27-2019
Cars.com Review
1-17-2019
Dealer Rater Testimonial
12-2-2018
Cars.com Review
12-1-2018
Read More