Use Your Tax Return to Buy a New GMC near Youngstown, OH
Have you been thinking of updating your ride for the last couple of months? If the answer is yes, now is the time to put these thoughts into action! With it being tax season, it's no secret that you'll have some extra cash at your disposal, so why not use it and treat yourself with a brand new GMC vehicle? When you make your way to your favorite dealership, Sweeney Cars, you'll notice the vast array of these cars you'll be able to select from.
When you first roll up to our dealership and step into our store, you'll be greeted by one of our friendly staff members. Our staff is known for being extremely helpful when it comes to the car-buying process, so don't hesitate to ask them to be of assistance! If you head to our GMC location at 7997 Market Street in Youngstown, OH, you'll be able to witness our expansive current inventory. No matter if you are on the hunt for a crossover, SUV, or sedan, it'll be a simple task to find the vehicle of your dreams! Onlookers won't be able to take their eyes off of you and your new vehicle as you are driving down Route 690!
To add to your convenience, you can get a detailed look at the new GMC vehicles that we have available currently for purchase in the comfort of your home. It's simple, all you have to do is double click on the New Inventory tab and filter your search on the left side of the website. By going into the Makes section and checking off the GMC box, you'll be able to get a thorough display of all of the vehicles. If you wish to adjust your search even more, you can do so by utilizing the different sections on the left side to particulars that include specific Price, Colors, Engines, and Fuel Types. This is just one other way our dealership's innovative website makes the car-buying process that much easier!
The major reason as to why you are searching for a GMC vehicle at this point is because you have some extra money at your disposal to purchase the car that you have been wanting to make your very own for months. Many customers that come into our store at this time use their tax return as a down payment on the vehicle that they plan on purchasing. How smart is that? When you come to the conclusion to what GMC vehicle is ideal for you and your family, you can sit down with a member of our friendly staff to figure out a payment plan that corresponds to your financial standing. It's even possible for you to start the process at this moment by shifting your cursor over to the Finance tab and choosing the Finance Application and Payment Calculator tool. Customers appreciate these features because it gives them the chance to be more prepared before coming by our dealership.
What's the delay? Pay your preferred dealership, Sweeney Cars, a visit, so you can use your tax return to buy a new GMC near Youngstown, Oh! If you have any inquiries, you can give us a call at 844-417-7332. Our staff is elated to be of assistance to you and your family!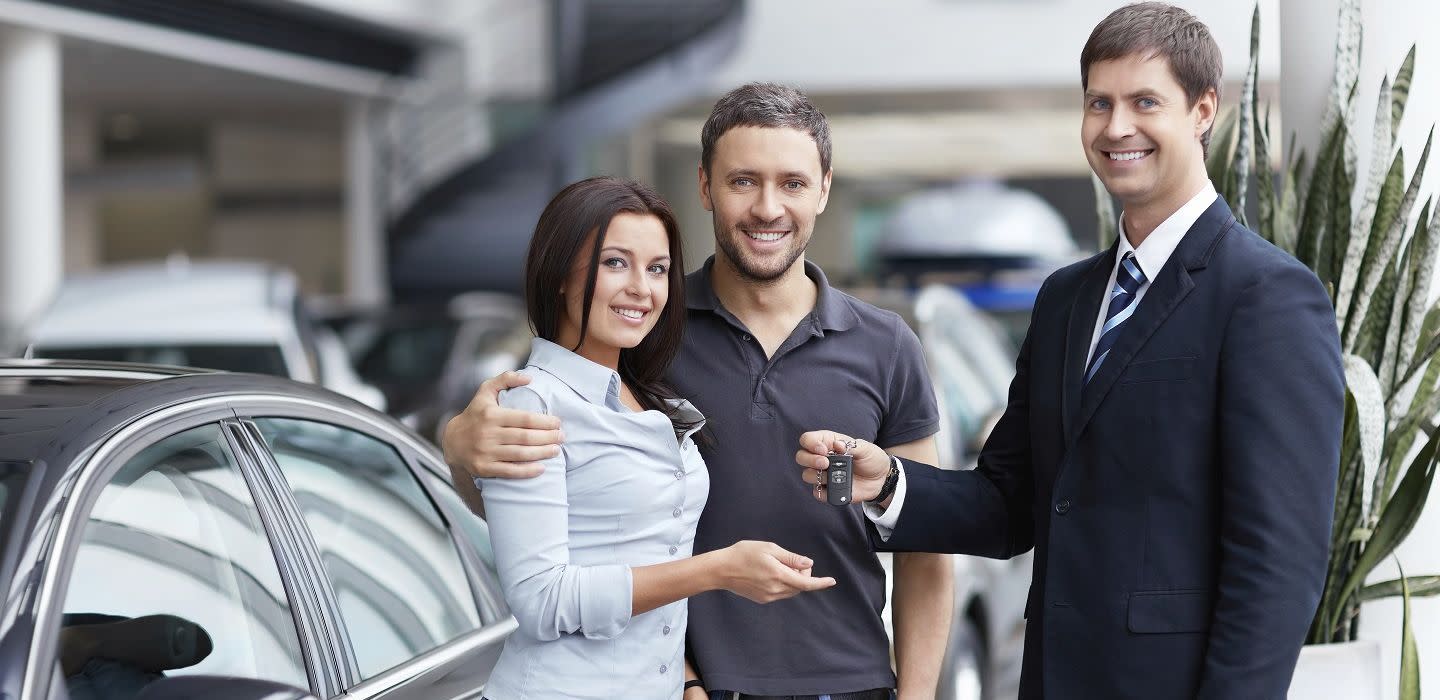 Testimonials
Great Service, Even After!
7-29-2019
Awesome Customer Service/Prices
7-29-2019
Dealer Rater Review
6-11-2019
Cars.com Review
6-7-2019
Dealer Rater Review
6-4-2019
Dealer Rater Review
5-20-2019
Cars.com Review
5-24-2019
Dealer Rater Review
5-12-2019
Dealer Rater Review
5-1-2019
Dealer Rater Review
4-26-2019
Dealer Rater Review
4-17-2019
Edmunds Review
4-2-2019
DealerRater Review
3-13-2019
DealerRater Review
3-5-2019
Cars.com Review
2-27-2019
Cars.com Review
1-17-2019
Dealer Rater Testimonial
12-2-2018
Read More