Did you now that Sweeney Chevrolet Buick GMC will pick you up if you need a ride to our dealership? Whether you don't currently have a vehicle and need a lift to come get one, or your vehicle is inoperable, we've got your back!
All you have to do to request a ride is fill out the form below. We'll take it from there!
Here's what you can expect: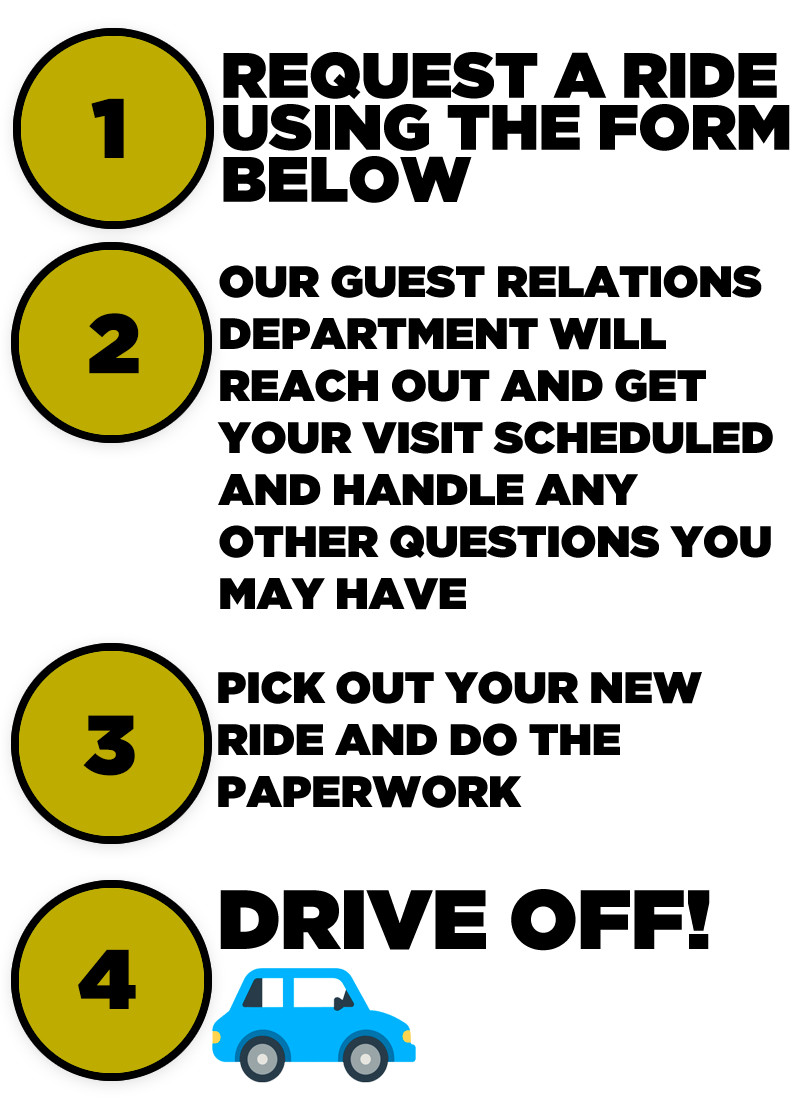 Things to remember to bring with you!
Driver's License
Most recent set of pay stubs
Proof of any other income you have
Insurance Card (if you currently have insurance on your old car)